Stories you shouldn't have missed this week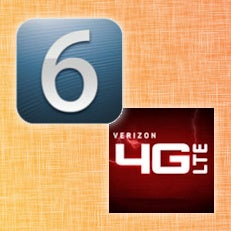 Without a doubt, the iOS 6 announcement on Monday was the highlight event of the week. Apple used the stage at WWDC 2012 to unveil the latest major version of its mobile platform and to give out details about some of its 200 newly added features. Expect seeing iOS 6 landing on iDevices this fall, and in the meantime, developers will make sure their software takes full advantage of what it can do.
We also witnessed the official announcement of Verizon's shared plans, which let you use your data allowance across multiple devices. Those who are interested are free to sign up later this month, on June 28.
Meanwhile at Microsoft headquarters, plans are being brewed about Windows tablets, and we are eagerly expecting to hear more on Monday. Will Apple's iPad finally meet its match in the face of a Microsoft-made slate?
More information about these and other interesting stories is available at the links below.