Sprint to bet the farm on a $20 billion Apple deal over the next 4 years, iPhone 5 exclusivity in tow?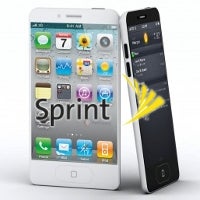 Wall Street Journal is reporting the staggering rumor that Sprint has locked itself into a deal with Apple to buy 30.5 million iPhones from it over the course of four years, which,
at north of $600 ASP for the iPhone 4 in the last quarter
, amounts to about $20 billion.
It is hard to imagine such a plunge by CEO Dan Hesse, which will make Sprint subsidize each iPhone with about $500 and then aim to recover costs over the two years of the contract without some sort of
exclusivity over the iPhone 5
. The sources say that the CEO himself said Sprint will be in the red on the deal until 2014.
Sprint explicitly told its employees to be hush-hush about the iPhone arrival
on its network, while working on things like
upgrade fees
and shorter contracts. If
the unlimited data stays
, however, it will be a great sticking point for new or current customers as well.
An early exclusivity boost on the iPhone 5 could just give Sprint that initial headstart it will need to make whole on the $20 billion bet. And indeed, another source points out something that seemed unbelieavable at first, but now makes much more sense - that Sprint will have a
WiMAX-enabled iPhone 5
in its portfolio announced tomorrow, and will keep the exclusive rights to sell it until
LTE versions
appear on AT&T and Verizon next year. Let's not forget
Sprint is also planning to go the LTE-way
.
The international version is still expected to sport an HSPA+ 4G radio, while the other US carriers will have to make do with an upgraded iPhone 4 in the meantime, and its combined GSM/CDMA chip. The iPhone 4S is said to sport a slightly underclocked A5 silicon, 8MP camera on the back and "HD" front-facing camera, plus NFC chip and metal or quality plastic back.
Surprised about these eventual developments, or do you think this actually makes sense and ties the rumors nicely together?