Sprint hoping to launch their LTE network in early 2012
25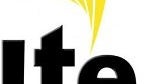 Many believe that Sprint may have jumped the gun when they opted to launch a
4G WiMax
network when LTE was believed to be right around the corner, but now Sprint appears ready to launch a
4G LTE
network of their own in early 2012.
This news comes courtesy of CNET that sites one of their sources claiming that Sprint wants to launch an LTE network in Q1 or Q2 of next year to go hand in hand with their existing WiMax network. It is believed that Sprint already has LTE hardware installed in some areas and is currently doing some field testing.
The hardware that Sprint has opted to use for the build-up of their own
LTE network is the same used by Verizon and LightSquared
. This hardware will give Sprint more flexibility when negotiating deals with hardware suppliers. In turn, that could really help improve their smartphone lineup which doesn't quite compare to the lineups of their main competition.
If Sprint is to launch LTE in early 2012, that doesn't necessarily mean WiMax will go away. Devices could theoretically support both LTE and WiMax which would make for one heck of a flexible 4G network. Sprint could announce their 4G LTE network in the upcoming weeks so keep your eyes peeled.
source:
CNET