The next iPhone to master "the most revolutionary interface" - your voice, says analyst
87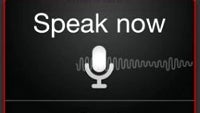 Jason Schwartz, an investor and analyst who has a proven track record of predicting things happening in the Apple universe, has released some pretty bold claims about the next iPhone and iOS 5. He says that the phone will sport "
the most revolutionary interface in the history of technology
", courtesy of the
deep voice-recognition integration used, called Assistant
.
The guy is also an Apple investor, so he is talking things up, but after the Siri acquisition last year, and with iOS 5
speculation is rising about embedded voice-recognition capabilities
that go well beyond the Voice Control function that has been on iPhones since 3GS.
Rumors are that the eventual bump to 1GB of RAM has come precisely to accommodate flawless voice recognition on the iPhone 5, coupled with the A5 chipset. This means that we might not see the voice-guided interface blessings on older iPhone models due to hardware limitations.
We will see on Tuesday if this analysis will hold water, but Jason Schwartz rightfully points out that the title of the event might not be
"Let's talk iPhone"
by accident. It will also be pretty interesting to observe if Apple will do something extraordinary with voice recognition in iOS 5 on the fifth iPhone generation that doesn't already exist on Android, Symbian or Windows Phone in one form or another. We know how Facetime was touted, so the idea that Apple has found a non-embarrassing way to whisper to your phone in the crowded metro instead of using the touchscreen, for example, gets filed in the "believe it when seen" folder.
The promises are for natural speech interpretation to the extent where you can quickly mumble "send a text to Mark saying I'll be running late to lunch!" and keep on running for the bus, so we can't wait for Tuesday to see if and how the rumored Assistant will size up to other voice-recognition solutions.
Recommended Stories