Smartphones with Quad HD (1440 x 2560) resolution displays (2015)
99+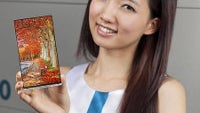 When we first heard that manufacturers might be making the transition to even pixel-denser displays than the flagship industry standard of 1080p, us and the community as a whole were skeptical of the value proposition. It seemed like manufacturers are sacrificing precious battery life for nothing more than bragging rights — after all, even people with perfect, 20/20 vision would have a hard time actually spotting a difference in clarity on such small panels. Regardless, the Android industry pressed on, and we currently have nearly two dozens of high-end, high-profile devices that offer as many pixels.
Now, while a comparable (in terms of quality) 1080p panel will always draw less power than a 1440p one, as of late, devices of the latter type have proven capable of providing up to two days of usage – like the
Samsung Galaxy Note5
for example. Sure, that one would have probably clocked an even better time if it had a 1080p screen, but it's honestly looking like there's no turning back at this point. Welcome to the Quad HD era, everybody!
So which are these device that would dare stand in the way of extraordinary battery life for questionable benefits to the observer? Let's find out!
2015 models
We'll be reversing the chronological order of this piece and go through the list of devices lugging around a Quad HD display from the most recent and make our way to the oldest. If you're looking for the very best, it makes sense to chase one from the first group, but you can also save yourself some hard-earned cash by pursuing a 2014 model that has likely dropped in price since.
Samsung wasn't the first phone maker to launch a global Galaxy device with Quad HD resolution, but ever since joining the ultra high-res club, it's been churning out top-end devices sporting Super AMOLEDs with more pixels than you can count. Starting with the 2014
Galaxy S5 LTE-A
, the list in 2015 grew to include the likes of the Galaxy S6, the Galaxy S6 edge, the rugged Galaxy S6 Active, and the two high-end phablets: the Note5 and Galaxy S6 edge+.
A superstar in China with increasingly more global appetites, Xiaomi's foray into Quad HD territory took a while. With the Mi Note Pro, however, the company finally found a way to include one of them appetizing panels into a phone: just position it upstream.
The Mi Note Pro is a pretty impressive package on the outside, with a sweet design, an octa-core Snapdragon 810 processor, an OIS camera, and dedicated audio chips for better audio quality, but we found that there's a lot Xiaomi could have done better in
our review
earlier in September.
While HTC's first flagship for 2015, the One M9, came with a standard, 1080 x 1920 pixel resolution, the company followed up with three whole high-end devices packing a Quad HD panel: the One M9+, the One E9+, and the One ME.
All three come with comparable specs, though the 5.5-inch E9+ is larger than the other two. The rest of the package is nearly identical, though: octa-core MediaTek processors, plenty of RAM, and the same 20-megapixel camera across all three. Despite this well-sounding package, HTC has had quite some trouble moving any of these in anything approaching serious quantities.




Of all the phone makers on the planet, LG was the first to introduce a
global
Quad HD phone to the market with the 2014 G3. The South Korean company, unlike competitors like Samsung and HTC, is kind of conservative in terms of the quantity of devices it pushes out, so there's only been two other Quad HD devices to follow: the LG G4, and the recently announced LG V10. Both of these offer some mighty impressive specs to buyers, though the latter is obviously a tad more intriguing, what with its dual selfie camera system, auxiliary screen on the top, and MIL-STD-810G certification of ruggedness.
For quite some time (until a month and a half, to be exact), Sony shunned Quad HD panels, publicly denouncing them as essentially pointless. Regardless, the Japanese maker obviously decided that it couldn't take pressure that competitors put on it with fancier-looking specs sheet, and finally gave in. But not without a bang.
Indeed, the still minty-fresh Sony Xperia Z5 Premium actually skipped the Quad HD all together, and instead offers a bonkers 4K UHD display with 2160 x 3840 pixels — a world first. That's 801 pixels per inch, or said otherwise — completely
nuts!
A re-branded Gionee Elife E8, US-based BLU's Pure XL is a beast, and
we liked it once we had the opportunity to take it for a spin
. As you can imagine, the Pure XL boasts a resolution of 1440 x 2560 pixels, stretched across a giant, 6-inch Super AMOLED display. The rest of the $349.99 (unlocked) package is as impressive, and includes a fingerprint scanner, an octa-core MediaTek Helio X10 processor, 3GB of RAM, and a 24-megapixel main camera.
Did we mentioned it costs just 350 bucks? Right.
Despite yet another change of ownership, Motorola's been keeping busy under Lenovo's umbrella, and just recently launched a number of new devices. Two of them — the DROID Turbo 2 and Moto X Style (a.k.a Pure Edition) — come packing just what you're looking for: a Quad HD screen. And that's just a part of the story.
With the former, we've got innovative ShatterShield technology for the screen, with Motorola
guaranteeing
that it won't shatter or crack upon impact for up to 4 whole years. Add goodies such as Snapdragon 810/808 (respectively), 3GB of RAM, and 24 megapixel cameras with both, and you've got yourself two delicious devices.
After a year-long hiatus from the flagship market, which the company supposedly used to regroup and prepare for the launch of Windows 10 for Mobile, Microsoft is finally back in the high-end game with the Lumia 950 and 950XL.
In many ways, the two are quite alike to each other, though they're also quite different. We're talking two separate designs, different processors (Snapdragon 808 or 810), battery capacities, and screen sizes. What they share, though, is the number of pixels squeezed into them displays: 1440 x 2560, or what you know as Quad HD resolution.
The name of Google chose for the Nexus 6P is no coincidence, if you think about it, and actually tries to communicate two things: the phone is large (6-inches) and
P
remium. Given it was only recently announced, it made sense for the Android maker to adopt a Quad HD, and it did!
That's hardly all there is to the Nexus 6P, of course, as the specs sheet includes rear-mounted fingerprint scanner, a 12.3-megapixel camera, an octa-core Snapdragon 810 processor by Qualcomm, and a sizable battery. And, of course, completely stock Android, with no of the nonsense of third-party skins (but none of the extras, too). We quite like the Nexus 6P, as should be obvious by
our review
.
If HTC's in trouble, then BlackBerry is nearly in a comma, with sales continuing to drop. That's probably why the Canadian maker went for such an extreme solution: the Android-powered Priv, with its slide-out physical keyboard. And since we're talking displays here, it's definitely worth pointing out that the Priv is also BlackBerry's first Quad HD smartphone.
Last on our list is the Axon duo by ZTE, consisting of the Axon Pro and Axon Lux, with their Sharp-made, 5.5-inch displays with 1440 x 2560 pixels. While the former of the two didn't wow us, we still rated it very favorably in our review from July. That's not surprising, given how that Quad HD panel is joined by an octa-core Snapdragon 810, 4 gigs of RAM, and a 13-megapixel camera, all the while costing just $450 in the States, fully unlocked.