Samsung's explosive Galaxy Note 7 could result in a load of management changes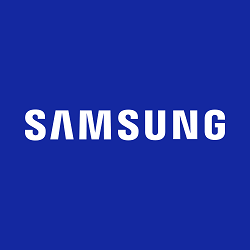 Oh, Samsung. The year of 2016 has proved to be one of the company's less successful years to say the very least, and it's all in thanks to the Galaxy Note 7. What was looking to be one of the most impressive smartphones ever quickly turned into one of the most dangerous, and the explosive nature of the phone has created for a whole heap of trouble for the Korea-based tech giant. In the latest report that's surfaced though, it would appear that the Galaxy Note 7 could result in some pretty major changes throughout the internal of the company - more specifically, management changes.
Having such a issue pop up as it did for Samsung with the Note 7 would make you think that the company would take measures to make sure that something like this never happens again, and according to a report from
Reuters
, it would appear that one of those measures would be to enact a series of layoffs that would effect all levels of the company. Samsung will be conducting their annual employee review process starting a couple months from now in December, and with a
class action lawsuit
and an estimated
$5 billion worth of losses
as a result of this whole debacle, it makes sense that Samsung would use these reviews to start laying off employees who were involved with the Note 7.
As per a Samsung employee who spoke to
Reuters
-
There's a lot of talk there could be major turnover in the executive ranks on the hardware side. There's also a lot of concern among the working-level employees about a major restructuring.
Also, as one might expect as a result of Samsung still not being able to figure out just why the Note 7 explodes, there's a lot of stress and frustration currently building up throughout the entirety of the company. The Note 7 recalls and termination have resulted in Samsung losing heaps of money and being faced with lawsuits and investigations, so these kind of feelings aren't all that surprising considering the situation that they're currently in.
However, despite these reports that both executive and working-level employees could be facing layoffs, a spokesperson for Samsung said that the company is "not considering any management changes or restructuring." Even with that being said, we still find it likely that some sort of restructuring will take place sooner rather than later. The Note 7 caused nothing but trouble for Samsung, and we'd be very surprised if they didn't feel it was necessary to take some sort of action along these lines.
"not considering any management changes or restructuring."
Layoffs are never something that we like to see, and the whole situation surrounding the Note 7 and Samsung's current state is all quite unfortunate. The company will undeniably do what they can to redeem themselves with the
soon-to-be-released Gear S3
and upcoming
Galaxy S8
, but only time will tell what happens in regards to the company's workforce and management team.