Samsung denies reports of Galaxy Note 7 units being deactivated after September 30
35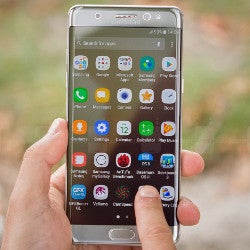 If you've been following the Galaxy Note 7 saga, then you certainly know that there were reports claiming
Samsung plans to deactivate
all potentially faulty units after September 30.
This was supposed to be another precaution the South Korean company would take to eliminate any other accidents caused by the Galaxy Note 7's battery.
However, Samsung has recently denied that these reports coming from various sources all over the world would hold any truth. The company confirmed for
AndroidCentral
that it does not plan to deactivate the recalled Galaxy Note 7 units before or after September 30.
Furthermore, the handset maker mentioned that all aspect of the recall process will be announced on its website, including the decision to deactivate any smartphones, if that decision will be taken in the future.
Samsung is probably afraid that it won't be available to replace all the Galaxy Note 7 unit by September 30, so a deactivation of these devices after that date would cause even more issue for those who did not received replacements yet. That's just a theory that might hold some truth to it, though we doubt that Samsung will admit such a thing.
On a side note, such a decision would certainly urge owners of the recalled Galaxy Note 7 units to take advantage of the exchange program that Samsung has put in place in many countries, as soon as possible.
Deactivating these Galaxy Note 7 devices would have removed almost completely the possibility of another phone exploding and hurting people. Anyway, let's hope Samsung manages to replace these recalled phones as quickly as possible, since the longer it takes,
the lower the company's market value will drop
.