Samsung Galaxy S8 processor showdown: Exynos 8895 vs Snapdragon 835
39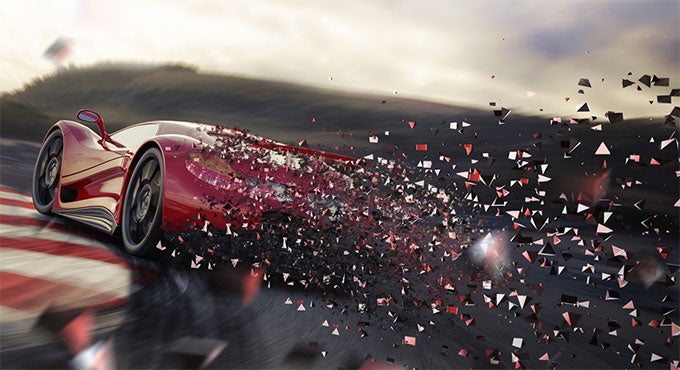 The arrival of
Samsung's Galaxy S8
doesn't just mark the retail debut of one of this year's most eagerly awaited flagship phones. Sure, the hardware's beautiful, and the software represents one of the best Android experiences you can find on any handset out there, but we're also interested in some pieces of the puzzle that are hiding just a bit deeper under the surface: the processors powering the phone.
Like has happened so many times before, Samsung's built two main versions of the Galaxy S8 (
and correspondingly, GS8+
), one running one of the company's own Exynos chips, and one featuring a top-of-the-line Qualcomm Snapdragon processor. And what makes that pairing especially exciting this time around is that this is the very first time we've been able to interact with either chip on a commercial handset.

In most international markets, the Galaxy S8 is built around
the new Exynos 8895
, featuring new custom CPU cores, new Mali GPU, and with the whole thing fabricated via a cutting-edge 10nm process intended to maximize performance and power efficiency.
The
Qualcomm Snapdragon 835
is similarly a 10nm chip, and while it's an octa-core processor like the Exynos, Qualcomm uses its own Kyro 280 CPU cores. It also introduces a new GPU – here the Adreno 540 – and like Samsung's chip, the Snapdragon brings its own new image processor, media playback engine, and supports high-speed gigabit LTE.
On paper, those two chips sure sound pretty similar. The details may differ, but they're both trying to do largely the same things, and are crafted with some very similar-looking technologies. And that makes a lot of sense for the components that will drive a high-profile phone like the Galaxy S8: you don't want one edition being wildly more capable than the other, especially with most shoppers unable to choose from between the two themselves.
But even if the Exynos 8895 and Snapdragon 835 are very much two chips in the same class, there's bound to be little differences here and there. Maybe one has an advantage in a particular use case, while another really shines under different operating conditions. That's why we've run both the Exynos and Snapdragon-based Galaxy S8 through a battery of benchmark tests, giving us plenty of data to start looking at how these processors measure up.
Spoiler alert:
when it comes to performance, there's
not
an obvious winner here.
Samsung Galaxy S8 Performance Benchmarks
| | | | | |
| --- | --- | --- | --- | --- |
| | AnTuTu | Vellamo Metal | Vellamo Browser | JetStream |
| Exynos 8895 | 166646 | 3074 | 6759 | 55.503 |
| Snapdragon 835 | 165512 | 3073 | 7638 | 71.324 |
Both the Snapdragon and Exynos Galaxy S8 ran neck-and-neck across a few of our tests, including AnTuTu and Vellamo Metal – a Qualcomm-designed benchmark.
In GFXBench, both phones had no problem maxing-out the T-Rex test at 60fps, but the Exynos GS8 did pull slightly ahead when running the Manhattan 3.1 rendering test, at 41fps to the Snapdragon GS8's 35fps.
That Exynos lead continued into Geekbench 4 CPU testing, with the 8895 besting the 835 in both single-core and multi-core performance: we saw scores of 2008/6575 for the Exynos GS8, vs 1840/6134 for the Snapdragon GS8. While that gap may not be huge, that doesn't mean it's not statistically significant.
Samsung Galaxy S8 Performance Benchmarks (continued)
| | | | | | |
| --- | --- | --- | --- | --- | --- |
| | GFXBench T-Rex | GFXBench Mhtn | Geekbench 4 Single | Geekbench 4 Multi | Basemark OS II |
| Exynos 8895 | 60 | 41 | 2008 | 6575 | 3202 |
| Snapdragon 835 | 60 | 35 | 1840 | 6134 | 3420 |
On the flip side, the Snapdragon blew past the Exynos in both the Vellamo browser test and the JetStream JavaScript benchmark, suggesting that the 835 may be chip to favor if you really value web-browsing speeds. It also eked by the Exynos with a better overall score in the Basemark OS II test suite, with a score of 3420 to the Samsung chip's 3202.
All that has us feeling pretty good that neither of these chips is a dud, and either should be more than capable of powering a 2017 flagship. While the Snapdragon 835 shined when it came to navigating websites, the Exynos 8895 demonstrated a somewhat surprising capability for graphics performance.
But that's not quite the end of our story – not just yet. We also have a second Exynos 8895-based phone on hand, having conducted our review of the international Galaxy S8+ (we've yet to spend time with a US, Snapdragon-based GS8+), and subjected it to the same benchmark analysis as its smaller brother.
Samsung Galaxy S8+ Performance Benchmarks
| | | | | |
| --- | --- | --- | --- | --- |
| | AnTuTu | Vellamo Metal | Vellamo Browser | JetStream |
| Exynos 8895 | 173954 | 3223 | 6881 | 60.931 |
| GFXBench T-Rex | GFXBench Mhtn | Geekbench 4 Single | Geekbench 4 Multi | Basemark OS II |
| 60 | 41 | 2006 | 6708 | 3256 |
In theory, both Exynos-powered GS8 models should perform the same: they have the same RAM, same storage, and same-resolution screen (albeit of different physical sizes). Yet counter-intuitively, that GS8+ with the 8895 managed to outperform both the 8895-based GS8, as well as the Snapdragon 835 edition of the phone in a number of our tests (top scores bolded in above chart).
Why would that be? Frankly, we're not quite sure, and we're going to want to spend a little more time working with all this hardware in order to learn why certain combinations of these components perform better than others.
It's also important to consider that this sort of app-performance comparison is well and good, but it only represents one portion of the functionality offered by a modern system-on-a-chip. How will photo-processing times differ with this hardware? And what about cellular data speeds?
One particularly noteworthy difference between the GS8 phones running these different chips has
already revealed itself to us
, with the Exynos-based GS8 showing markedly superior battery-life endurance to the Snapdragon version of the phone. Will more critical differences like these continue to pop up as we spend more time with these chips? Keep checking in with PhoneArena to see what we learn.