Samsung reportedly makes surprise decision about which chip will power the Galaxy S11 line
26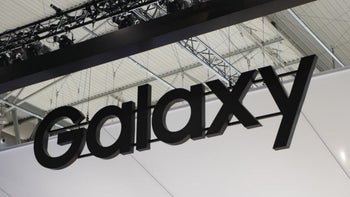 Traditionally, Samsung powers its latest flagship phones in the vast majority of markets with chipsets it designs and produces itself. In the U.S., China, and Japan, Galaxy S and Galaxy Note handsets typically employ the latest Qualcomm Snapdragon SoC. That's because Qualcomm's chips work better with the 4G networks in those regions. For example, earlier this year Samsung packed the Snapdragon 855 into U.S., Chinese and Japanese versions of the Galaxy S10 series. In other markets, these phones were equipped with the Exynos 9820 chipset.

Now, the reverse could happen with the new Galaxy S11 line rumored to be unveiled in San Francisco on February 18 of next year.
According to a report in South Korea's The Elec
(via
GSMArena
), the Snapdragon 865 Mobile Platform will be employed in Galaxy S11 devices in all regions except one. Samsung Galaxy S11 models launching in Europe next year will be powered by the Exynos 990 SoC; elsewhere, these units will have the Snapdragon 865 Mobile Platform under the hood. The reason? According to the report, Samsung executives noted that the Snapdragon 865 outperforms the Exynos 990.
The latter was unveiled by Samsung in October
and the manufacturer said that the chip offers a 20% performance boost over the Exynos 9825 SoC. Interestingly, both the Exynos 990 and Snapdragon 865 are manufactured by Samsung using its 7nm EUV process. We should note that Samsung has stopped developing its own custom cores.
Snapdragon 865 Mobile Platform has better specs than the Exynos 990

One difference between the Snapdragon 865 and the Exynos 990 involves the CPU cores being used. The former features ARM's latest and most powerful Cortex-A77 while the latter includes the older Cortex-A76. In addition, the new flagship Snapdragon chipset's Neural Processing Unit (NPU) for AI functionality runs up to 15 Tera Operations Per Second (TOPS) compared to 10 TOPS for the Exynos 990. The Image Signal Processor (ISP) on Qualcomm's chip has support for 200MP cameras while Sammy's chip supports cameras up to 108MP. Interestingly, Samsung has decided to use MediaTek's 5G processor on some of its low to mid-range models.
You might recall that Samsung had to adjust which chip to use on 2015's
Samsung Galaxy S6
in the U.S., China, and Japan. That's because the Snapdragon 810 SoC was fond of overheating. So Samsung decided to employ the Exynos 7420 chipset in Galaxy S6 units
that normally would have featured the Snapdragon 810
. But that adjustment lasted all of a year before Samsung reverted to its previous pattern.
We expect the Samsung Galaxy S11 family to include a 6.2-inch
Galaxy S11e
, 6.5-inch
Galaxy S11
, and a 6.8-inch Galaxy S11+. All three displays are expected to refresh at 120Hz allowing for buttery smooth scrolling and improved animation. The Galaxy S11+ should come with five camera sensors on the back including a 108MP primary (producing 27MP images with pixel binning), an ultra-wide camera, a telephoto camera with 2x optical zoom, a telephoto camera with 5x hybrid zoom and a Time of Flight depth sensor. Using a combination of sensors the Galaxy S11+ could offer 50x hybrid zoom and 100x digital zoom.
It should be interesting to see what Samsung does in 2021 when TSMC will manufacture the 5nm Snapdragon 875 Mobile Platform and Samsung turns to its 5nm process to produce the successor to the Exynos 990. At 5nm, both chips will be packed with billions of transistors making them more powerful and energy-efficient than next year's chips. The 2021 integrated circuits will contain as many as 171.3 million transistors per square millimeter. Both TSMC and Samsung have roadmaps taking their chip manufacturing down to 2nm over the next few years.