Samsung introduces the new flagship Exynos chipset that will power the Galaxy S11
37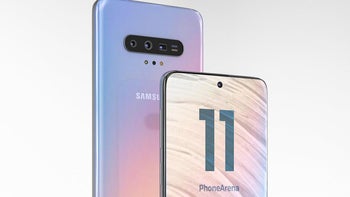 Thanks to the time difference between the U.S. and South Korea, it is Thursday morning in South Korea and
Samsung has just announced
its flagship chipset for 2020. The Exynos 990 SoC has been unveiled along with the 5G Exynos Modem 5123. Both will be manufactured using the company's own 7nm EUV process. This refers to the number of transistors that fit inside a chip. The lower the process number, the larger the number of transistors inside; more transistors make a chip more powerful and energy-efficient. EUV stands for extreme ultraviolet lithography which is used to mark up a chip die for more precise transistor placement. That technology is another way to add more transistors inside chips.
The Exynos 990 chipset gets a 20% performance hike from its use of a tri-cluster CPU setup that includes two of Sammy's custom cores, two ARM Cortex-A76 high-performance cores, and four Cortex-A55 efficiency cores. The chip will also feature ARM's Mali-G77 graphics processor; Samsung says that this is the first premium GPU based on the new Valhall architecture and it provides a 20% improvement in graphics performance or power efficiency. That should warm the cockles of mobile game players' hearts.
The Exynos 990 chipset will most likely debut on the Samsung Galaxy S11 series

On-device AI is handled through a dual-core neural processing unit (NPU). By allowing AI functions to be processed on-device instead of through a network and a server, these operations can be done faster and in a more secure fashion. It also can improve an AI-based facial recognition system and enhance scene detection employed by cameras; the latter automatically use certain settings in order to produce the best possible picture depending on the subject matter and the location. The manufacturer says, "Samsung's Exynos 990 and Exynos Modem 5123 are perfectly adapted for high-volume 5G and AI applications, and are designed to help the world's most ambitious enterprises, large and small, achieve their goals of bringing new capabilities to their markets."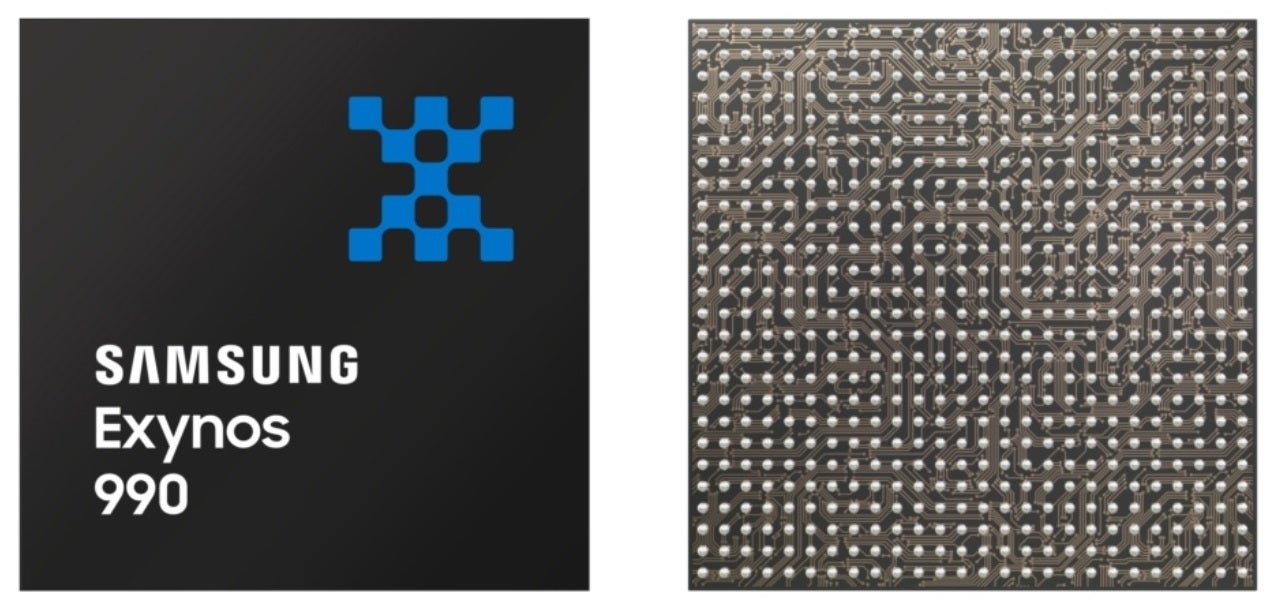 The Exynos 990 chipset, Samsung's 2020 flagship chip, is now official
The aforementioned 5G Exynos Modem 5123 is one of the first modem chips made using the 7nm EUV process and supports both sub-6GHz and mmWave airwaves. The chip also will support 2G GSM/CDMA, 3G WCDMA, TD-SCDMA, HSPA, and 4G LTE. In 5G, with 8 carrier aggregation, the chip will handle download speeds up to 5.1Gbps on sub-6GHz and 7.35Mbps on mmWave networks. It also can deliver 3.06Gbps speed on 4G using 1024 QAM digital modulation. Considering that the
maximum real-world download speed achieved on a 5G network is 3.67Gbps
achieved by Huawei and its Swiss partner Sunrise, it would seem that Samsung's 5G modem can handle all sorts of 5G traffic. Carrier aggregation is the combination of two or more carriers to form one larger data channel. This provides more room to handle large capacity data traffic, which in turn allows data to travel at faster data speeds.
The Exynos 990 chipset supports LPDDR5 data rates at 5,500 Mbps and can also help drive a 120Hz display refresh rate leading to very smooth scrolling and video game animation. The image signal processor (ISP) that comes with the SoC supports up to six individual image sensors with up to three processing at the same time. The ISP will handle images produced by cameras with a resolution as high as 108MP. Not coincidentally,
Samsung announced that it had developed a 108MP camera sensor
back in August.
Mass production of both the Exynos 990 chipset and the 5G Exynos Modem 5123 will start later this year. We expect the Exynos 990 to debut in the Samsung Galaxy S11 series except in the states; U.S. models will be equipped with the unannounced Snapdragon 865 Mobile Platform. The Galaxy S10 series was powered by the Exynos 9820 chipset with the Exynos 9825 found inside the Galaxy Note 10 family. Those models also were driven by the Snapdragon 855 in the U.S.