Samsung files another patent application for AR glasses
2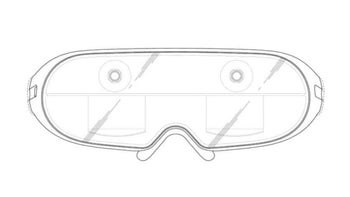 Apple's AR headset, dubbed Apple Glasses, is expected to be unveiled as soon as this coming March. Previously reported rumors indicate that the device will run a new reality Operating System (rOS). Just the other day,
new details emerged
indicating that Apple Glasses will synch with the iPhone to display texts, weather, and email. Those sporting a pair of the glasses might be able to play some AR games and use Apple Maps.
Now it seems that Samsung is planning on developing its own AR headset.
Dutch website Galaxy Club
(Via
The Verge
) discovered a patent application filed by the Korean manufacturer that was
just published by the Korean Intellectual Property Rights Information Service
(KIPRIS). Originally submitted on February 1st, the application for a design patent shows what Sammy's AR glasses might look like. We can see a cable that is attached to the right arm of the device and another illustration from the patent shows the projector and the two screens (one in each lens).
Samsung had previously filed other patents for the same device

Samsung had already filed a patent with the U.S. Patent and Trademark Office
(USPTO) back in January, a month before it filed with KIPRIS. The USPTO application was published this past summer and revealed technology that would allow a pair of AR glasses to turn on automatically when the arms are unfolded. Thick frames hide the circuitry and electronics used for the glasses, which could be powered by an ARM-based processor. Projectors located by the glasses' temples send light beams to a small display inside each lens.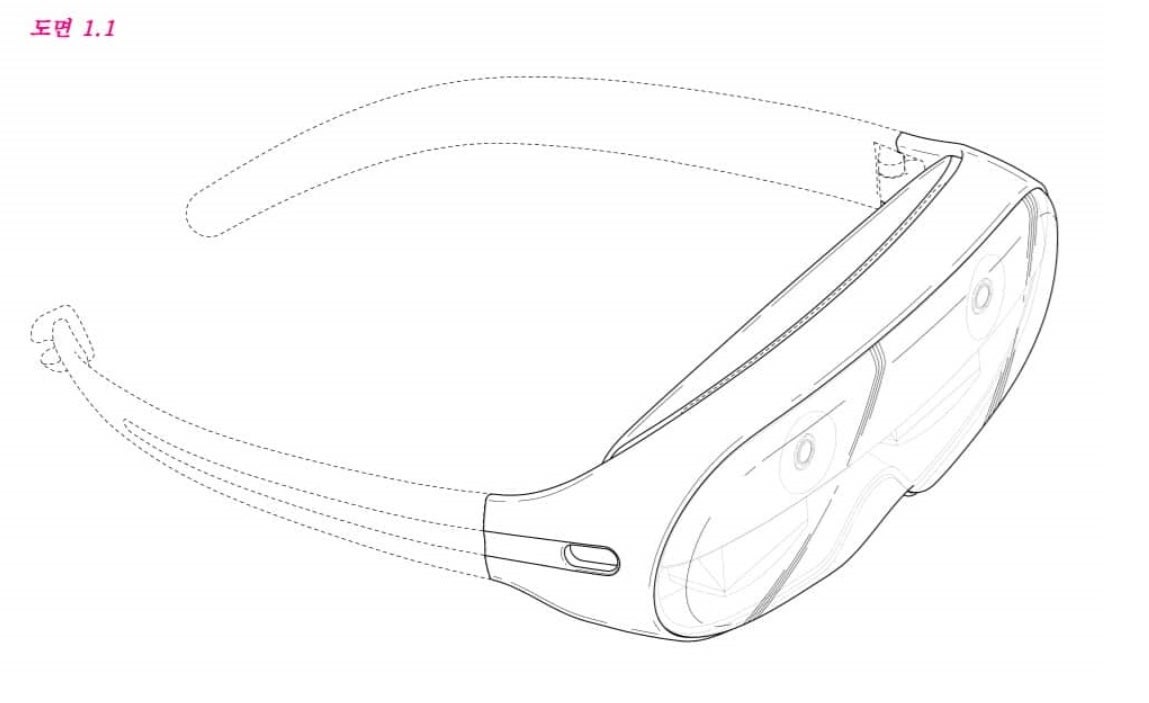 Illustration of Samsung's AR glasses from its patent application
Going back to 2013, Samsung received a patent for an AR headset
that contained illustrations of such a device that resemble the drawings included in the latest patent. The design includes cables coming out of each arm with one sketch showing the wires connecting to a USB-C plug and another sketch showing the cables connecting to a headphone jack. This version of Samsung's AR glasses includes earphones built into the frames. The year before,
Google had introduced "Project Glass" to the world
. This became known as Google Glass and at first, it seemed that Google had created a new consumer product category that could replace the smartphone. But the $1,500 price, the process of having to have the glasses fitted, limited functionality and concerns about the built-in camera led Google to focus on selling the device to the enterprise where it remains a useful tool today.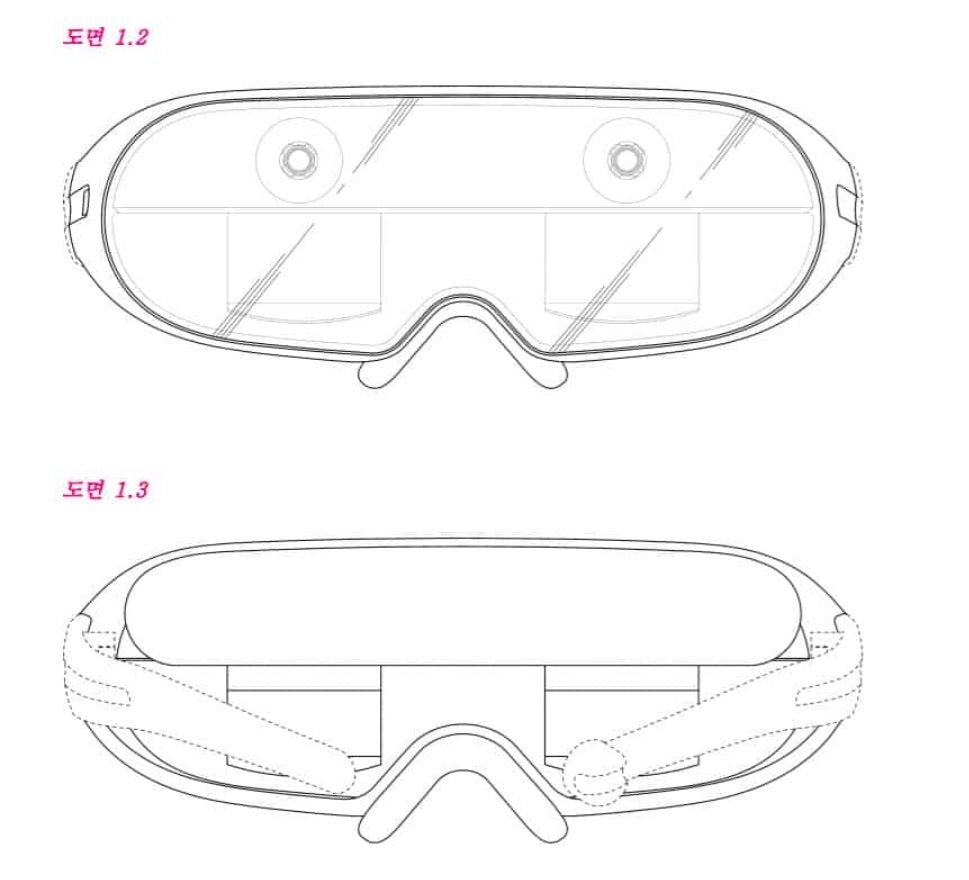 Projectors beam light into a small display found in each lens
Google Glass was banned from movie theaters
as there were concerns that Glass wearers would use the camera to film bootleg copies of movies. It also was banned in some bars as management in these locations didn't want those wearing the device to snap photos of patrons without their permission. Soon, those wearing the product became known as "Glassholes." It will be interesting to see how major tech companies like Apple and Samsung attempt to remove this stigma from their own devices.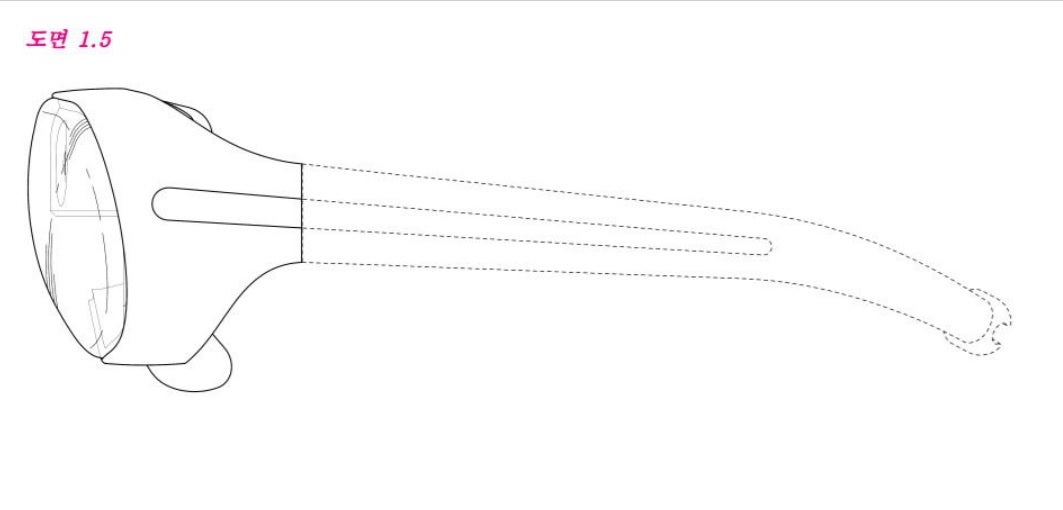 Another illustration from Samsung's patent application
Additionally, when Google first released its video introducing the world to what became Google Glass, it showed a variety of features to show how the wearable could be used by consumers throughout a full day instead of picking up their phones. However, Google could never figure out exactly where Glass fit in with consumers' lives. The big question is whether Apple or Samsung has been able to come up with some answers. It could just be that Google Glass was a product too far ahead of its time. Still, at least
one analyst believes that Apple Glasses will be bigger than the iPhone
. For that to happen, Apple will have to address those issues than sunk Google Glass with consumers.
While Apple is expected to unveil its AR headset this coming March, it would appear that Samsung is behind Apple in developing its device and there hasn't been any speculation as to when the manufacturer might release such a device.