Samsung gets patent for Google Glass competitor
16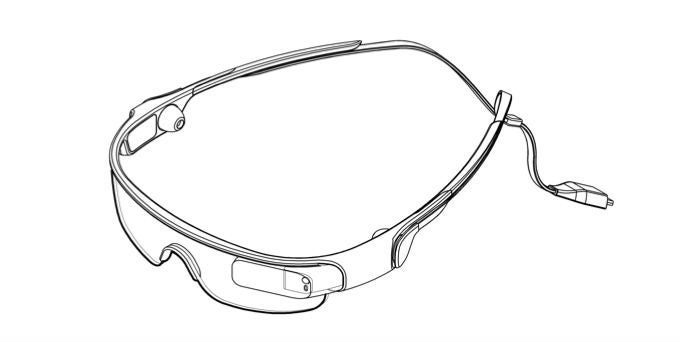 There have been rumors that Samsung is working on a Google
Glass competitor
, and may even be working with Google on such a product. Now we have a bit of proof that Samsung is working on some sort of glasses wearable with a new patent granted by the Korean Patent Office. This device has not yet been granted a patent by the US Patent and Trademark Office.
The patent is for a pair of "sports glasses" similar in design to a smartglass patent obtained by
Microsoft
a while back (also similar in design to many different sports glasses on the market). Samsung's glasses also show similarities to Google Glass with transparent or translucent frames, control buttons on the side, and what appears to be a display and camera coming from that. The inside of the frame has a pair of built-in earphones. The glasses could be paired with a smartphone to display information or extend controls, and the pair earphones would allow for listening to music or receiving phone calls.
Oddly, the Samsung patent shows wires coming from each ear piece and connecting in the back. One image looks like a headphone jack and another like a USB plug. Of course, this being a patent, there are no guarantees that this will be the final design, or even close to it. But, it does give a bit of an idea as to what Samsung has been working on.