Samsung Galaxy Note 7 Q&A: Your questions answered
12
In case you've been living under a boulder somewhere in Siberia, the Samsung Galaxy Note 7 has been the dominant topic on the interwebs for the past few months or so. And rightly so - albeit the few minor issues, it's by far the best Android device around and probably will retain that crown for a while.
As our review of the device is already live (you can check it out down below), but as usual, some questions you might have had could have been left unanswered. That's unfortunate, and we'd love to fix it!
Hence, we gave you the chance to ask us anything you wish to know and we'd do our best to answer as many questions as possible in a follow-up post in a couple of days. A lot of you asked you lots of different questions and we are happy to answer some of these!
a.ahmadi97
:
"How's the real life tested battery life? I mean for everyday usage, not just numbers"
PA
: Depends on the usage, but the phone will last you at least a day with moderate usage, or at least 5 hours of screen-on time. With heavier usage expect this figure to deteriorate.
Plasticsh1t
:
"Do you feel the software is heavy?"
PA:
If "heavy" means laggy and slow, then no. While the interface itself is definitely overwhelming with features (which is both a good and bad thing to have), the hardware cuts through the interface like a hot knife through butter. However, we noticed some occasional stutters and micro-lags here and there, especially with more demanding games. Yet, that will hardly bother you in your regular day-to-day usage. All in all, we are yet to see a Samsung device that exhibits no lag whatsoever. A man can dream!
Aphexpusher
:
"Does the note 7 have the same cooling system as the s7?"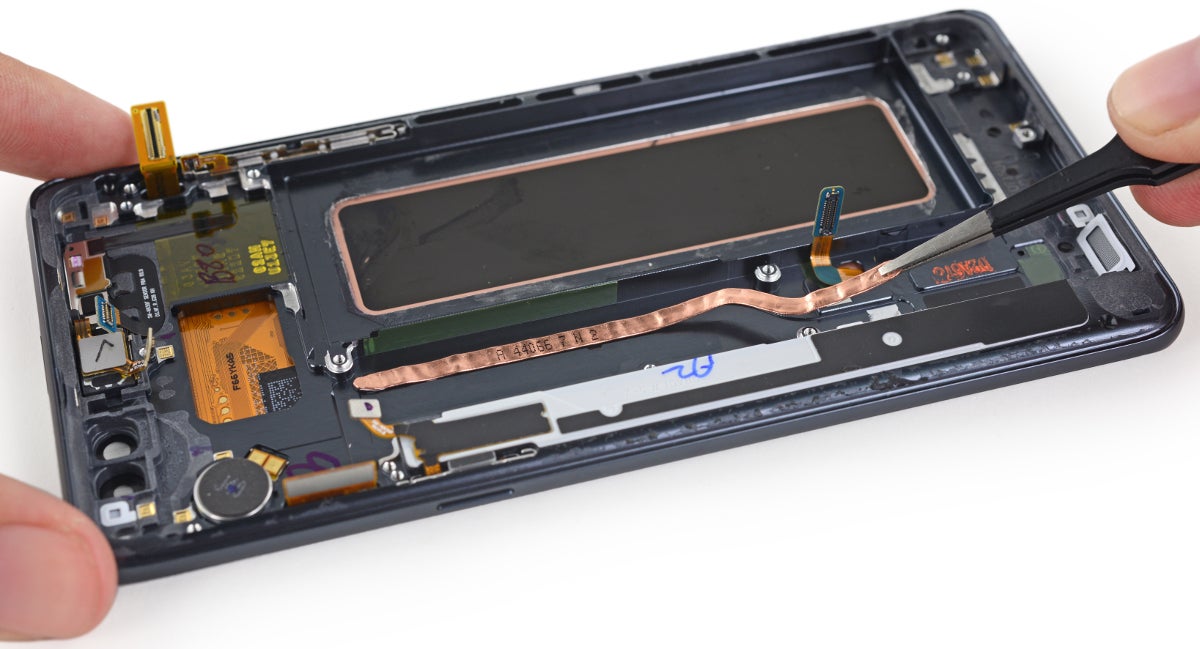 iFixit's teardown reveals the Note 7's liquid cooling system
spetsnaz90
:
"Does it have any lag issues during multitasking or gaming ? And does it heat up? And the 4gb ram is it enough for hardcore users (multitasker and gaming ...) ?"
PA
: You might encounter some minor stutters and FPS drops here and there, mostly when gaming, but rest assured that you will seldom stumble upon these. As far as heating up goes, yes, play a graphics-intensive game for half an hour or draw a picture with the S Pen and the device will warm up noticeably.
ProudGoooner
: "I got so hyped at first when I saw the gorilla glass 5 news then after watching a YouTube drop testing video it got me wonder again will it at least protect the screen from simple scratches like keys or accidental bumps. Thanks :)"
PA
: ProudGoooner, we too saw that video. Have in mind that it's an unscientific, subjective test procured in an uncontrolled environment. We are sure your keys will hardly scratch your display. While we are not saying the Note 7's display
can't
be scratched (it can), you don't have to worry about it too much. If you want to be safe, you can put on a screen protector, though we can't say we are fans of that.
der_damo
:
"I know you wrote, that it isn't an easy phone for one-handed use but the S7 felt pretty good for one-handed use - how do they compare?"
PA
: Like you would imagine - although the glossy rear makes sure your Note 7 won't slip and launch itself towards the ground, it's noticeably larger and heavier (duh) in contrast with the Galaxy S7, making it a bit difficult to use the phone with a single hand. It's just built for two-hand use.
AdrianUniq
:
"1. I'm a note 5 owner. Is it worth upgrading? 2. Is the device slippery? Because note 5 definitely is."
PA
: Depends - if you're content with your Note 5 and the edge panels, the microSD card slot, the USB Type-C support, and the water-proof body of the Note 7 don't seem like that kind of a big deal to you, then no, you shouldn't upgrade. Otherwise, go for it!
bossman
:
"I heard that the note 7 has a lithium-polymer battery. Does it have better performance or worse performance compared to a lithium-ion battery?"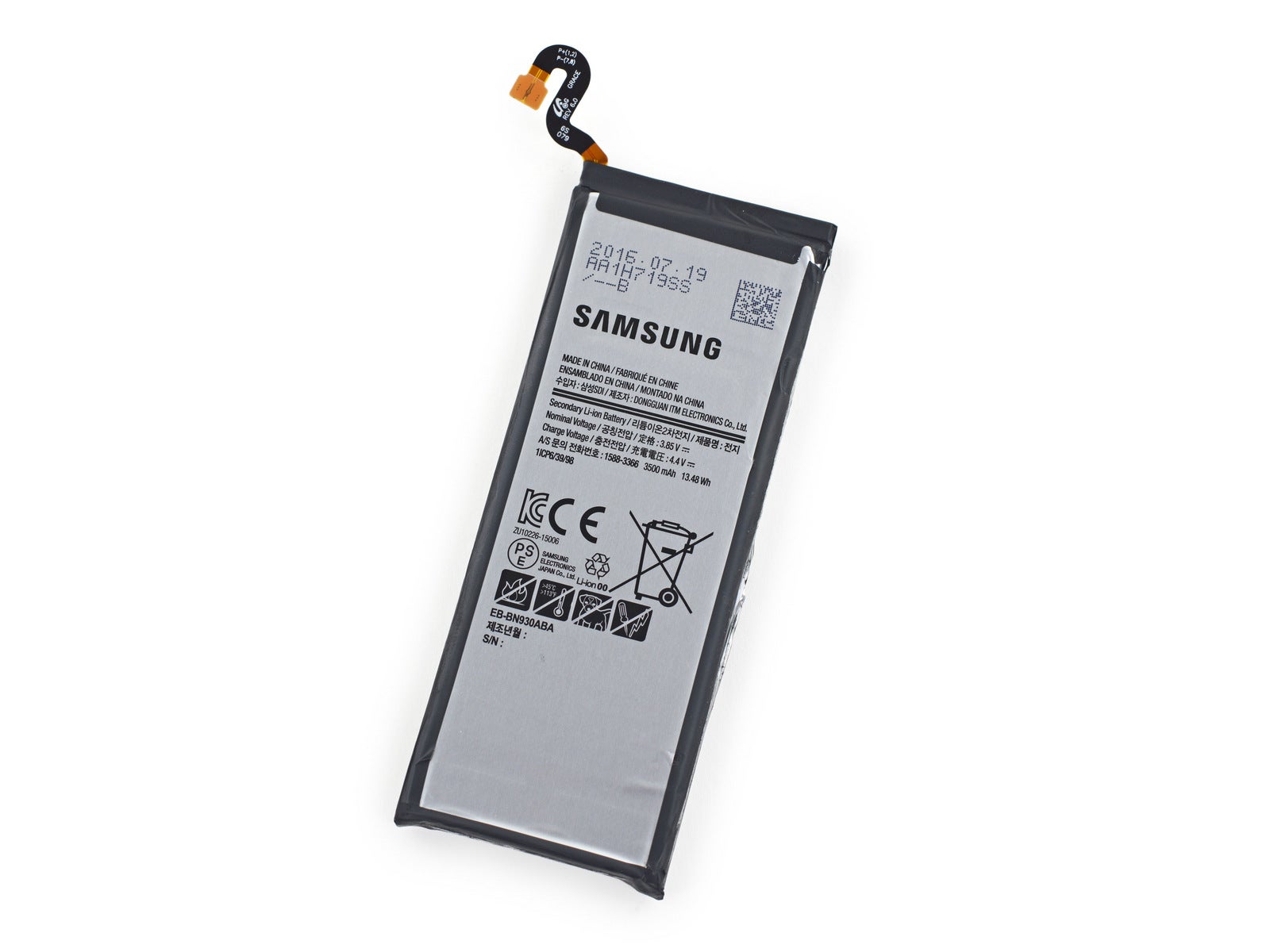 Note 7's 3,500mAh battery
PA
: Actually, iFixit's teardown revealed that the Note 7 has a li-ion battery at the back, not a li-polymer one. In general, li-ion batteries are cheaper to manufacture and have a greater energy density while li-polymer batteries are usually thinner and modlable into various shapes, making them a prime choice for wearables, smartwatches, etc.
Master619
:
"Does the sim tray of Note 7 still support either 2 sims or 1 sim 1 sd card?"
PA
: You can throw in one SIM card and one microSD card in the Note 7. However,
China might get treated
to a dual-SIM version of the device, albeit we are not sure if it will have a microSD slot, too (most likely no).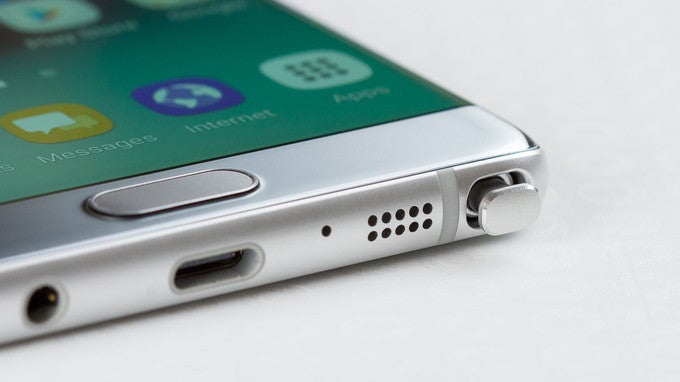 gd761
:
"Can or Will the IRIS Scanner work in Both Portrait and Landscape Modes?"
PA
: The iris scanner only works in portrait mode.
cdwjustin
: Can you easily connect a playstation 4 controller to it? Without rooting and is there lag?
PA
: You can easily
connect the DualShock 4 controller
to either the Note 7 or any Android device actually, but you might need a third-party keymapper to map controls for most games (only few support a Bluetooth controller right out of the bat). You should not expect any lag.
Mels13
:
"What kind of edges does it have-as in note edge-independent edge or as s6 or s7-as the whole screen?"
PA
: Whole screen ones, like on the Galaxy S7, S7 edge.
thegeneral7010
:
"Does the fingerprint scanner work when y oi ur thumb is wet????"
PA
: Yes, it works fine. We have not tried using it underwater though.