iFixit tears down the Samsung Galaxy Note 7: poor repairability is the price for visual excellence
44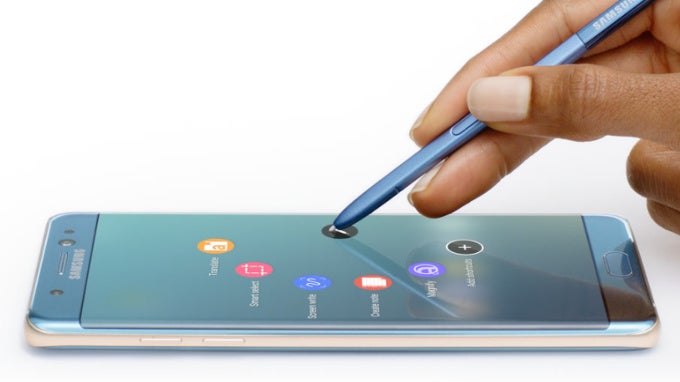 The crafty phone surgeons from iFixit have wasted no time and their tear-down of the Samsung Galaxy Note 7 is now complete, exposing all the parts of the new big thing from Samsung. iFixit's Galaxy Note 7 tear-down also gives a conclusive answer to the question that you would be asking next time you drop your phone and are looking for a screen replacement: how easy it is to repair?
Turns out: it's not so easy.
Repairing the Galaxy Note 7 is no easy task
When you're dealing with two pieces of glass on both the front and the back, and no simple glass but one with curved sides, you're dealing with costly repairs. And lots of glue. Taking the Galaxy Note 7 apart is no trivial part as its back panel is strongly glued to the rest of the frame. Get that heat gun ready. And yes, it's that complicated to even swap the battery in this phone. Let us remind you that Samsung has not made this phone to have an easily user-removable battery, but nonetheless, that much effort makes it quite tedious to swap batteries even for more experienced phone technicians.




Another downside of the otherwise gorgeous Note 7 design is that the curved glass means there is practically no way to replace the glass without having to change the display unit itself, and this will be another pricey repair.




That's the sacrifices that come as a price for the visual and style excellence of the Note 7. For all of the tiny details around the tear-down process, you can check it out at the source link right below. And when it comes to the final repairability score for the Galaxy Note 7 on iFixit, it comes in at a rather poor 4 out of 10.