Samsung Galaxy Note 7 tentatively scheduled for a return to Europe on October 28th
9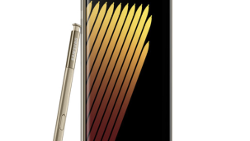 The
Samsung Galaxy Note 7
never got a chance to officially launch in Europe. Only those who had pre-ordered the device had received it, and those waiting for the phone to hit store shelves never had the opportunity to buy one. The original plan was to launch the phone in Europe on September 2nd, but it was on that date that
the manufacturer started its voluntary recall
. The Galaxy Note 7 was released in the U.S. on August 15th.
While those in Europe can circle the date on their calendar, it might be best to do so in pencil. Samsung says that the date is subject to change as the company's focus will be on replacing those models shipped to fulfill pre-orders on the continent. As Samsung put it in its press release, the October 28th launch date is "subject to a full completion of the exchange program."
Samsung announced today that
90% of those who returned their Galaxy Note 7 have decided to exchange it for the supposedly "safe" version
. So far, 60% of units that were in the hands of U.S. consumers have been returned. There is something to watch out for, however. Today, someone who owned the new revised version of the phablet
reported that it had exploded
. It is too early to determine whether the explosion was the result of a battery problem, or if it was even related to an internal component of the device.
:"Every Note7 customer in Europe has received a series of safety messages, from Samsung asking them to exchange, and a software update rolling out across Europe to all existing Note7 devices has reset the maximum battery charge of existing Note7 devices to 60%."-Samsung
source:
CNET