Samsung Galaxy Note 7, Note 7 edge rumor review: design, specs, features, and everything we know thus far
74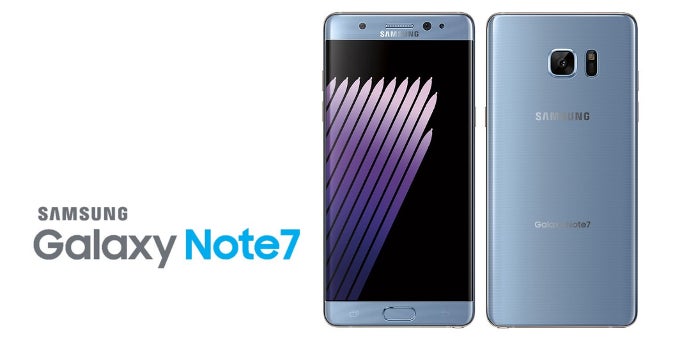 To say that the Galaxy Note 5 raised the bar on the smartphone market, and especially in the large-screen niche, would be absolutely correct. It's still among the better and more functional large-screen phones you can get, and this probably won't change until... Well, until it gets succeeded by the Galaxy
Note 6
Note 7, of course! We are already hearing a lot of things about the Note 7 and most of them seem pretty saucy. Join us on a wild ride exploring the surplus of rumors surrounding one of the most anticipated phones of 2016!
TL;DR:
Design

: We do not expect a redesign; the Note 7 is to sport slightly improved Note 5 looks, whereas the Note 7 edge will flaunt a curved edge display up front. IP68 water resistance and a microSD card are probably a go, too. There is an iris scanner at the front; as well as a USB Type-C port on board, probably.

Hardware

: A Qualcomm Snapdragon 823 could be making the Note 7 click and tick, alongside 4 or 6GB of RAM. A 3,500-3,600mAh battery could be running the show. 64GB of native storage could be making the rounds in the basic version.

Display

: A 5.7 or 5.8-inch Quad HD Super AMOLED display could make the cut, with Gorilla Glass 5 providing protection.

Camera

: Galaxy S7 is largely expected to donate its 12MP f/1.7 camera to the Note 7/Note 7 edge. At this point, we think the rumors about a dual camera setup are a bit far-fetched.

Release date

: The Note 7/Note 7 edge will likely be announced on August 2 and will probably become available for pre-order immediately.
Design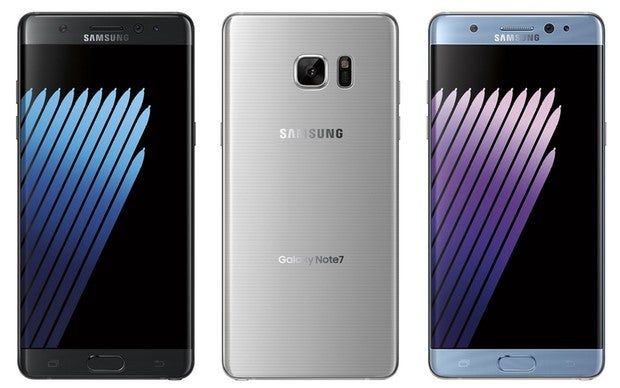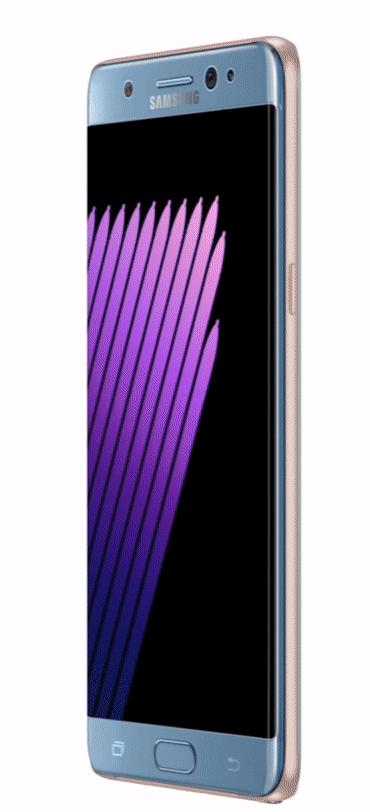 Click for a 360 of the Note 7
Now, let's start with the important bits: from the looks of it, the Galaxy Note 7 will only come in an "edge" variant, with a dual-sloped display. There most likely won't be a flat-screen version, much to the discontent of many of our readers. This will be a "first" for Samsung - so far, it has released both flat and edge versions of its high-tier devices.
Lucky for us, the Note 7 has already leaked profusely and thanks to the rumor mill we've laid eyes on many renders and leaked images. As far as the design is concerned, it does not take a genius to spot that the Note 7 is the next logical, albeit minor evolutional step over the Note 5 and the S7/S7 edge.
We bet that the frame is metal-made, while the back is a glass one. Judging from some of the renders, it seems to be featuring a lined pattern at the back, which looks fresh and appealing, but we have to check it out live to say for sure.
We also expect the Note 7 to be water-proof, which will be the first time Samsung has employed this feature on a Note device. Well, bring it! With Samsung's advances in waterproofing its devices without any flaps or whatnot, we are certain the Note 7 won't have any of these either.
That would be more than welcome, as it will be beneficial to the sleek looks of the handset. Down at the bottom, Samsung is most likely put a reversible USB Type-C port. Less hassle with finding the correct position for the cable, yeah!
And here is a Korean TV ad for the Note 7 that heavily hints at a surplus of speculated features, like its water-tight capabilities and the new S Pen features.
Chipset
Now, when it comes to hardware, we've heard some interesting tidbits of info. First and foremost, judging by what we saw on the Galaxy S7, it's pretty logical to conclude that the Note 6 could arrive in two flavors - a Qualcomm Snapdragon and a Samsung Exynos one. Apart from the safe bet—the Snapdragon 820—Samsung could also spice things up by employing the new
Snapdragon 821 chipset
, which sounds like the more logical choice.
Said silicon that is not yet official, and we've heard few snippets of info about it, though it's generally believed to be a slightly refined version of the SD 820. The Snapdragon 823 could engage higher clock speeds: up to 3.0GHz, an improvement over the 2.2GHz clock rates of the SD820).
In the meantime, we could still get a Note 6 powered by Galaxy S7/S7 edge's Exynos 8 Octa 8890 chipset. This will fall in line with what Samsung did last year — the Galaxy S6 / S6 edge arrived with the rather capable Exynos 7420, which was subsequently employed in the Note 5 as well. Of course, we won't be surprised if a newer and beefier Exynos chipset makes the rounds, but we are yet to hear anything specific on the topic.
We suppose that regardless of the chipset inside, Samsung will still include its own
cooling system inside
.
RAM & Storage
Now, as far as operational memory is in the talks, things get a tad more interesting. Actually, one of the first substantial rumors we heard about the Note 6 is that it
might arrive with 6GB of RAM
. Such phones
already exist
, and Samsung also has the technology: its
12Gb LPDDR4 RAM chips
(gigabits, not gigabytes) are technically 1.5GB ones, so utilizing four of these means 6GB RAM might be a go.
Additionally, the mysterious Snapdragon 823 chipset is rumored to support the whopping 8GB of RAM. The Snapdragon 820 supports such an amount of RAM, and the mysterious SD 823 is believed to Remains to be seen if the Note 6 will handle that much memory, but we are not holding our breaths.
On the storage front, we will be surprised if the Note 6 doesn't boast a microSD card slot. Base storage will likely be 32, 64, and hopefully 128GB. There's even a possibility for ultra-fast 256GB of native storage as Samsung has already kicked in the mass production of such chips. Here's to hoping.
Display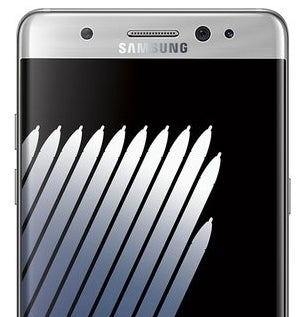 As we already mentioned, in the beginning we expected the Note 7 to arrive in two flavors - a regular and an "edge" one - but as time and leaks progressed, we eventually came to the conclusion that there might not be a regular Note 7. It looks like Samsung is liking its sloped displays so much that they've decided to exclusively one on the Note 7. Actually, we saw some flat-screened Note 7 prototypes, but they were reportedly nixed by Samsung and are unlikely to become reality at this point.
Naturally, we suppose that the Note 7 edge will bring the whole range of functionalities the S7 edge has, and then add some. Let's be real - although we like the dual-sloped displays and the Apps Edge interface Samsung has been treating us to so far, they have been largely a showstopping feature and not necessarily a quite functional one. Here's to hoping that Samsung has finally figured out what exactly to do with that eye-pleasing exterior decision.
We expect the Note 7 to feature a 5.7-5.8-inch display with a resolution of 1,440 x 2,560 pixels, just like its predecessor, the Note 5. We've been hearing certain mentions of a 4K display here and there, but the majority of specs leaks clearly show that Samsung will be skipping the 4K upgrade this year. Who knows, we might have to wait for the Galaxy S8 to see a difference in display resolution.
Oh, and recently the Always On Display feature of the Note 7 leaked, giving us some hints as to what it might look like. You can check it out below and clearly see the improvement - it seems that all apps' icons will be neatly visualized on the Always On Display, unlike the S7/S7 edge offering which only shows notifications about missed calls and messages.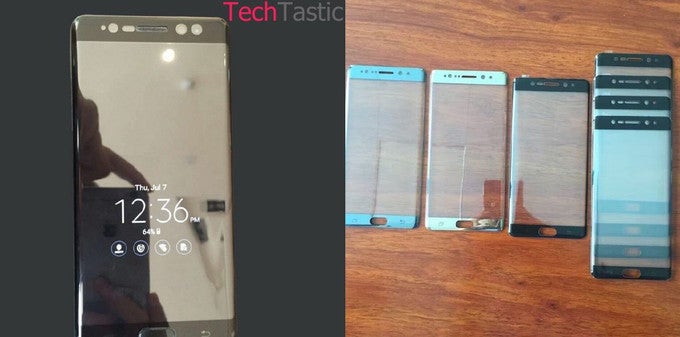 Camera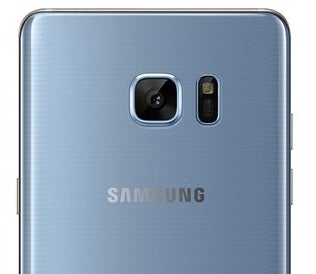 The Galaxy S7 and S7 edge already employ one of the best camera setups around, performing as good as it gets in most lighting conditions and scenarios. We are talking about the 12MP, 1/2.5" sensor that sports large 1.4-micron pixels and a pretty wide
f/1.7
aperture; additionally, the Dual Pixel focusing technology basically enables all sensor pixels to take part in the autofocusing, making the latter rather fast. That's why we wouldn't be surprised if the Note 6 scores the very same camera setup.
This will potentially bring the Note 7 in the same ballpark as the iPhone 7 Plus/Pro, which is also expected to boast such a camera setup. Reportedly, that one will allow for lossless optical zoom thanks to a folded telephoto mechanism. Samsung's next big thing could use its camera system to do the same, but one can't be certain at this point.
We also heard that Samsung's Electro-Mechanics branch, often referred to as SEMCO, have been working on a dual-lens camera setup for the Galaxy Note 7 and the Galaxy Note 7 edge, if the latter exists at all. It is expected to use Samsung's own camera sensors. The dual-cam setup will seemingly make a debut on the Note 7 Edge, but we are not exactly sure how's it going to work or what functionalities it will unlock.
S Pen
Now, if there's an aspect of the Galaxy Note series that can be safely regarded as signature one, the S Pen is a no-brainer. This highlight feature gets improved with almost each and every Note generation, and while it's already a pretty good functionality enhancer, there's always room for improvement.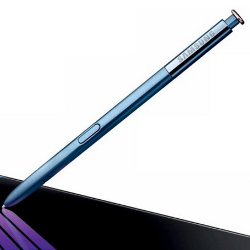 There is a new leak circulating on the interwebs that reveals what some of the new S Pen features of the Note 7 might be. According to iGyaan.in, which has reportedly obtained an internal memo, Samsung has thrown in improved Bluetooth LE connectivity that will enhance the proximity accuracy and allow users to use the stylus longer.
The Air Command is also reportedly getting a functionality update. iGyaa claims the Galaxy Note 7 will score Dictionary and Speaking features — the first one will probably allow users to quickly translate words from one language to another, whereas the other sounds like it could be a text-to-speech functionality.
Another new could be Magnify, which will most likely allow you to magnify parts of the interface with the help of your S Pen. Judging from all the leaks so far, the S Pen stylus looks largely similar to the one of the Note 5, with the biggest difference being that the Note 7 S Pen is reportedly waterproof. Oh, and judging from the leaked videos of the unit it seems that the clickable button is there to stay.
And here's what Koh Dong-jin, the President of Samsung Mobile, had to say about the renewed focus on the stylus:
"We have improved 'note' functions this time, upgrading software for user convenience.
" What could he mean by that? Well, the new Note UX interface that is currently in beta testing on some Note 5 handsets in Korea, folds all the disparate stylus applications that we had so far, like Action Memo or S Note, into one app called simply Notes, so that's what the exec might have meant by saying that the S Pen software will be more
"convenient"
for its future users.
Software and iris scanner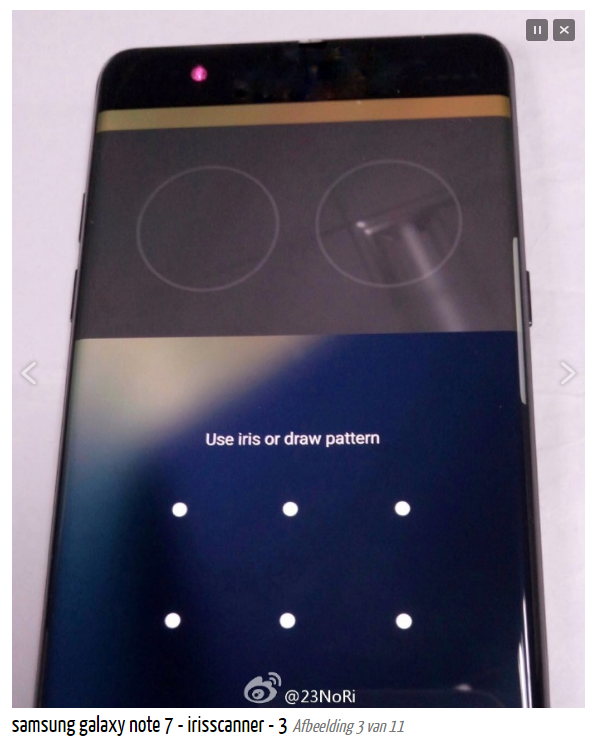 There's also an interesting rumor flying around that claims the Note 7 will sport an iris scanner for added security benefit.
Well, it seems this one is confirmed - a recently leaked set of images seemingly shows us the setup process of the Note 7 and walks us through all the needed prerequisites that will allow you to unlock the device with your irises.
With the iris scanner, the Galaxy Note 7 user adjusts the phone so that his eyes are positioned within two circles found on the screen.
The unit should be held 25 to 35 cm (10-inches to 14-inches) from the face, states a leaked screenshot listing the directions. Reportedly, it takes the Note 7 one second to get unlocked with the iris scanner, but there is a hefty amount of disclaimers included.
First of all, the Note 7 might not unlock when "some parts of your irises are hidden by narrowed or puffy eyes."


Read more:
Alas, it seems that the Note 7 won't arrive with Android Nougat on board, but the good news is that it won't take Samsung long to push the latest Android version to the phablet. The latest info about Android N that we have calls in for late summer release, which means that Samsung will probably release it a month or so after Nougat's official arrival, or so we hope!
On the UX side, we heard that the Note 7 will be boasting a redesigned TouchWiz, which has been rolling under the "Grace UX" moniker around. The redrawn TouchWiz will allegedly include "lots of white, a new status bar, and rounded app icons." It will reportedly finally allow you to sort apps by alphabetical order (what took Samsung so long?).This is not hard to believe, as we've already seen Grace UX beta demonstrated on video.


Price and release date
It seems that the Note 7 could be arriving as early as
August 2, 2016
. At least that's what a supposed Galaxy Unpacked invitation suggests, and who are we to disagree? Yes, that's right, the invitation clearly states that the "next edge is just around the corner" and is coming August 2. Word on the street is that Samsung might kick-off the pre-orders on the very same day.
As far as market release is concerned, we heard that the device might ship by August 19, or at least this is what the release date on T-Mobile will most likely be.
As far as price is concerned,
Samsung is tipped to be pricing
the Note 7 a bit higher than the Note 5 - European prices will start from EUR 849 ($938), which likely means that US buyers will have to shell out roughly $800 for Samsung's phablet.