The world's first 6GB RAM smartphone is now official
99+

When it comes down to it, the Android game is one of numbers. And that's not surprising with so many rivals lurking right around the corner at any one moment—if they offer better hardware than you do, sales will understandably be impacted. That's why Android was first to claim outrageously pixel-dense displays, super-high megapixel cameras, enormous screen real estates, and deca-core processors. And the latest trend? Hoarding on memory.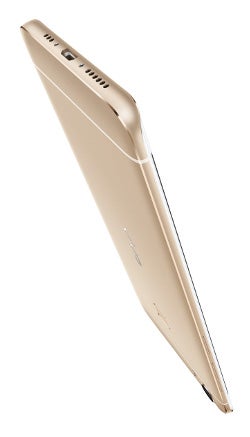 Announced last night in Beijing, vivo's Xplay 5 is the world's first smartphone with
6GB of RAM
. Yeah, you read that right, this smartphone has more memory on it than most laptops currently in use. And while vivo's name is unlikely to ring many bells, it's worth pointing out that the Chinese company isn't new to world firsts, what with
the 2014 vivo Xplay 3S
rocking the first ever Quad HD (1440 x 2560) resolution display—it just never got the recognition as LG delivered the G3 and made it available globally.
Being vivo's flagship line we're talking about here, it follows that the rest of the specs sheet attached to the Xplay 5 is equally as impressive. The 5.43-inch, Quad HD display on the Xplay 5 is of an AMOLED make and curves to both sides alike to the Galaxy S7 edge, with specially crafted software allowing for edge functionality. The phone is made almost entirely out of an aluminum magnesium alloy, with ergonomic curves at the back sides to help your grip.
Under the surface, we're looking at Qualcomm's latest and greates, the quad-core Snapdragon 820, coupled with extremely fast, UFS 2.0 storage. The company claims it's using a custom liquid cooling system to keep the chipset cool and performing at its best at all times, and promises performance won't be affected by overheating. On the back, we've got a 16-megapixel Sony IMX298 main camera with a dual-tone LED flash, phase detection auto focus, and electronic image stabilization.
At 7.59 mm (0.30 inches) thickness, you'd think that vivo had to skimp on the battery, but it has actually managed to fit a hearty, 3,600 mAh cell inside the Xplay 5, with fast charging and all. A fingerprint scanner is also available at the back.
The vivo Xplay 5 is currently in its pre-order stage, though only a 4GB RAM/128GB storage option is available for the time being. Locals will have to dish out the equivalent of about $565 for it, so we're guessing the "Elite" 6GB RAM model will fetch over $600. If you're inclined to experiment and would like to get the vivo Xplay 5 in the States, you'll have to go through a re-seller and cover shipping fees. Keep in mind that the LTE bands supported by the phone are only consistent with Verizon's, AT&T's, and T-Mobile's networks, so Sprint users will have to look elsewhere.