Qualcomm Snapdragon 821 goes official: 10% faster than 820, interim chip until next big chip
44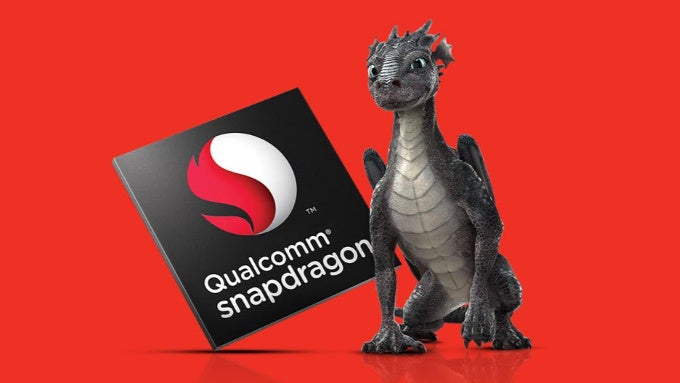 The Qualcomm Snapdragon 821 is real. After months of rumors and speculations about the chip that comes after the powerful and successful Snapdragon 820, today, Qualcomm has officially announced its existence.
Rather than replacing the current top-line Snapdragon 820 system chip, though, this new Snapdragon 821 is meant to serve as an interim solution before a next-generation chip that is coming in the future.
What are the improvements that come with the Snapdragon 821? It's still a quad-core chip, but it's also 10% faster, as Qualcomm has managed to boost clock speeds. Just like the 820, the new 821 features two high-performance Kryo CPU cores that run at a higher clock when that is needed, and two additional battery-savvy Kryo cores that run at a lower pace. And while on the 820, the high-performance cluster was clocked at up to 2.2GHz, on the 821, the clock speed goes up to 2.4GHz, while the battery-savvy cluster is bumped from 1.6GHz to 2GHz.
Qualcomm
Snapdragon 820
Qualcomm
Snapdragon 821
Process
14 nm
14 nm
Cores
4x Kryo
(2x high-performance, 2x economical)
4x Kryo
(2x high-performance, 2x economical)
Clock speed
(for high-perf cores)
2.2 GHz
2.4 GHz
Clock speed
(for economical cores)
1.6 GHz
2 GHz
GPU
624 MHz
650 MHz
Devices
Samsung Galaxy S7 / S7 Edge (U.S.)
LG G5, HTC 10, OnePlus 3, etc
*Samsung Galaxy Note 7
Nexus phones (2016 edition)
Another slight, but still notable improvement in the Snapdragon 821 comes in its graphics chip. It is now clocked at a higher frequency, going up from 624MHz to 650MHz.
What devices will the Snapdragon 821 be on?
The U.S. version of the Samsung Galaxy Note 7 is rumored to be one of the biggest launch platforms for the Snapdragon 821, but chances are that it will also power the two rumored new HTC-made Nexus phones. An interesting rumor is spreading about independent virtual reality headsets powered by the Snapdragon 821 as well.
Finally, the Snapdragon 821 release date is set for the second half of 2016, and that's when the majority of gadgets with it are expected to hit the market.