Rumor comes true: Intel's 4G LTE modem chip is inside some models of the iPhone 7 and iPhone 7 Plus
21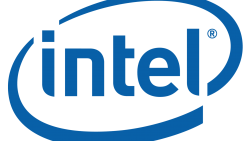 For the last couple of years,
a certain rumor would pop up every now and then
. The rumor speculated that Apple was about to employ Intel's modem chip
on a certain percentage of iPhone models
. And today, we can tell you that Intel's 4G LTE modem is found inside certain
Apple iPhone 7
and
Apple iPhone 7 Plus
units that work with the GSM carriers in the U.S. like T-Mobile and AT&T. The CDMA operators like Verizon and Sprint support both Intel's 4G LTE modem chip, and the one made by Qualcomm. For the last few years, Apple has relied on a Qualcomm produced modem for the iPhone.
Back in 2015, Apple reportedly sent a team of engineers to Munich, the city where Intel's 7360 4G LTE modem was created. There, the two sides worked on optimizing the chip to allow it to run on Apple's smartphones. According to the latest report, the Qualcomm modem is in use on all of the Verizon and Sprint branded iPhone 7 and iPhone 7 Plus models. Meanwhile, Qualcomm and Intel split the modem chores on the iPhone 7 and iPhone 7 Plus units offered by T-Mobile, AT&T and most overseas carriers.
Apple usually likes to have multiple sources for major components. This way, the company can make sure they have enough parts even if one of the sources is having problems. It also allows Apple to play one source against the other when it comes to pricing. Hopefully, there isn't a major discrepancy between the performance of the two modems. Last year, some
Apple iPhone 6s
and
Apple iPhone 6s Plus
owners
thought that they noticed a difference in performance
between the A9 chipset manufactured by Samsung, and the one made by TSMC. The chipset produced by TSMC outperformed the Samsung chipset in benchmark tests, and had longer battery life. But the brouhaha died down after Apple said that the difference in battery life was only 2% to 3%, which was within Apple's acceptable range.
Now that Intel has its foot in the door, so to speak, it hopes to get a shot at producing the Ax chipset for an upcoming iPhone model.
source:
Recode