Rumor: Snapchat working on a wearable device?
5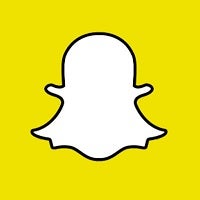 Based on Snapchat's job postings, the company could be in the process of developing a pair of smartglasses or a different wearable device. The company has in its ranks, about a dozen people associated with wearable technology. According to one entrepreneur in the VR space, Snapchat realizes that running a messaging app has a limited life cycle, with limited monetization possibilities.
And with a value of $16 billion
based on private funding rounds, somewhere down the line Snapchat is going to have to produce profits or build up some hard assets.
Right now, the app (known for its text and video messages that self-destruct after ten seconds) has 100 million daily users, most of them young. A good sized number of them would no doubt be interested in a wearable product put out by Snapchat. And while the company is seeking people experienced in augmented reality and wearable technology, these positions are for those who are familiar with the hardware side, not software. One ad seeks a "3D Computer Vision Engineer" for a Snap Labs division. Another Snap Labs job posting seeks a "Mobile Prototype Designer" to bring new iOS/Android ideas to life.
Two-years ago, Snapchat purchased Vergence Labs, a start-up company that makes glasses that record what the wearer sees. Five Vergence employees still work at Snapchat, including the founder, and two employees who design consumer products.
Connecting the pieces, it does appear that something is in the wind at Snapchat as the company seeks to build up something that can help back up the incredible value that has been placed on the company.
source:
CNET
via
SlashGear