Snapchat working on raising $500 million of funding at a $16 to $19 billion valuation
5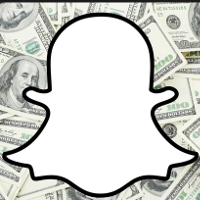 Want to know how real wealth is made? Consider the saga of Snapchat. First, some background for those unfamiliar with the messaging app. Snapchat is known for the way its users' pictures and videos 'self-destruct' ten seconds after being viewed. Trying to become more mainstream, the app recently
hosted the first music video from Madonna's new album
.
Back in 2013, the company
raised $60 million at a 'meager' $800 million valuation
. Things really took off just five months later when
Facebook allegedly offered $3 billion
for Snapchat. It must have taken some will power to reject that offer, and even more to say no to
a $4 billion offer from Google
.
The most recent financing round valued Snapchat at $10 billion. That was in August, a mere 6 months ago. Now, wire service reports say that Snapchat is looking at raising $500 million at a whopping $16 to $19 billion valuation. According to the report, Snapchat brass is talking with fund managers who are looking to make the investment.
At a valuation of $19 billion, Snapchat would trail only Xiaomi and Uber among privately owned tech firms. Xiaomi, which is rumored to be talking with investment bankers about an IPO,
has a valuation of $45 billion
while Uber is said to be worth $41 billion. Uber too, is said to be considering going public.
source:
Reuters