Retail display for Google Glass set up at Player's Championship PGA event
4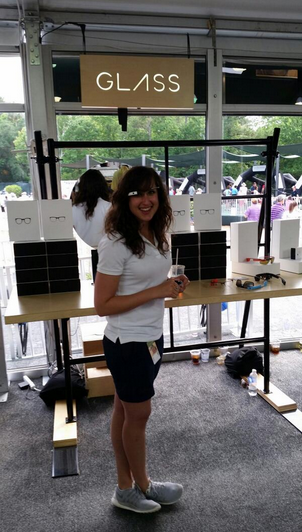 Google Glass sets up its first retail display
Who better to try to sell Google Glass to, than a bunch of golfers and fans of the sport. After all, most who take up the sport, or have the time to attend a pro event, have enough discretionary income to be able to toss out $1500 for the wearable device. So Google set up its very first retail display for the connected specs during The Player's Championship, a PGA golf tournament in Ponte Vedra Beach, Florida.
Just last month,
Google set aside April 15th as a one day sales event for Glass
.This time, a retail display was built and the Google reps involved said that sales were better than expected. And to get the golfers in the crowd interested in the wearable, Google tossed in a camera that connects to a golf club, allowing golfers to analyze their swing in real-time.
Google said that this was an example of its previous desire to test new ways to sell the Explorer program. And as Google tell us through a post on Google+, it nearly sold out the entire stock of Glass set aside for the April 15th event. That strong demand, followed by the strong demand at the PGA event, seems like a good sign for the product. Could it be that despite the price, Google has a hole-in-one here?
"In the last six months, we've been amazed and inspired by our Explorers and the individual perspectives you bring. A few weeks ago, we opened up our site for a single day. The response was overwhelming – we almost ran out of inventory and had to close things down early. We've since built our inventory back up and plan to continue to accelerate new ways to expand the program in the weeks and months ahead. Our hope is to bring Glass to new Explorers, like optometrists, sports lovers, online retailers, cooks and travelers, who (like you!) can get in early and help make Glass better as part of our open beta, ahead of a wider consumer launch. These are exciting times and we're glad to have you along for the ride – keep the feedback coming!"-Google
source:
+Google
via
BusinessInsider