Anyone in the U.S. will soon have one day to buy Google Glass
11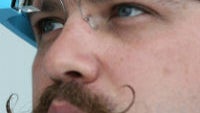 Google has been very slow and careful about how many Google Glass units it has sold so far. This is partly because the device is in an early beta, and partially because of production limitations. But, a new rumor has it that Google may be getting ready to let a lot more people into the explorer program. Sometime soon, there may be a one day window where anyone in the U.S. can buy a Google Glass.
The Verge
has gotten its hands on a leaked document that appears to lay out a plan in which Google would open up sales of Glass to everyone in the U.S. for a certain period of time, perhaps just one day. The cost would still be $1500 for Glass, but Google might throw in a pair of shades or one of its custom frames for free. That's still a lot of money, but if you've been wanting to get Glass, this might be a better option than going on eBay (although prices on eBay have dropped below $1500 in some cases).
The document shows that the decision on this promotion was scheduled to be made today. If it is real and has been approved, the announcement of the deal could happen as soon as this coming Tuesday April 15th at 9AM EST (6AM PST), with production ramping up that same day.
*Update* It turns out that as we were writing this up, Google posted the official signup page for the deal, so it is real and it will be happening. The signup page doesn't give any info other than to say that the proper announcement will happen at the time stated above. So, we'll find out the info then.
Anyone out there interested in Glass? If so, will you be jumping on this deal, or waiting for the price drop and commercial release?