Republic Wireless to open its doors to new customers this summer, new Android phones coming
8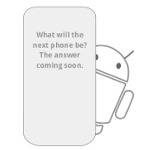 You might remember Republic Wireless from the splash it made when it
announced its cheap $19 monthly unlimited service
. The carrier's plan is to connect you for unlimited calls, data and text using Wi-Fi connectivity with Sprint's network used when there is no Wi-Fi service. Right now, Republic is running a beta of the service which is available over just one phone,
an LG Optimus unit running Android 2.3
. The good news is that as soon as June, more Android models will be offered which were characterized as being "more powerful".
sometime this summer
. The carrier said things are going so well that it is "
eliminating the baby steps
" so that it can get the service up and running ASAP. Republic Wireless added that it is working on a way for you to reduce your current "
Big Cell bill even before you can join and make your escape
". In May, Republic will introduce a new technology that makes Wi-Fi to Cellular handoffs better. Republic says that this technology is blowing them away in the lab which makes the executives happy. After all, that Wi-Fi/Cellular handoff is at
the very heart
of the service.
Republic has already quadrupled the number of employees it had since the November launch and from the sound of it, the carrier is eager to open its doors and get started.
source:
RepublicWireless
via
FierceWireless