Report: Tizen tops BlackBerry in Q3 to become the fourth largest mobile OS
35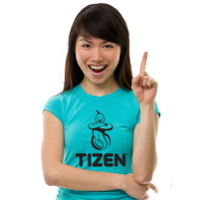 Put away your books and clear your desk, it's time for a pop quiz. Can you name the four largest smartphone operating systems in order during the third quarter? Pencils down. Android is first, with iOS second and Windows Phone third. So which platform did you put in fourth place? If you wrote BlackBerry, you are...wrong. According to Strategy Analytics, Samsung's home grown Tizen OS surpassed BlackBerry OS during the three months from July through September.
Samsung originally developed Tizen during a time period when it was
going through a Cold War with Google
. At the heart of the issue was Sammy's contention that it was responsible for the success of Android. There was even talk that Samsung was going to stop producing Android phones. That, of course, never happened.
While BlackBerry is about to launch its first Android powered phone tomorrow, with the
BlackBerry Priv
, it is still supporting BlackBerry 10 for the time being. But as BlackBerry OS usage continues to decline, it will become more apparent that the company's long-term future rests with Google's open source OS.
According to the Strategy Analytics website, during the third quarter Android had a small gain in marketshare year-ovr-year. Apple's iOS had a good quarter as sales of the larger-screened iPhones continued to thrive. Windows Phone, FirefoxOS and BlackBerry each had declines in marketshare, while Tizen blossomed.
Tizen now ranks second in India, where it is employed on budget handsets. Globally, Tizen is powering the
Samsung Gear
S2 smartwatch, and some of Samsung's televisions. In order to get developers to write for Tizen, Samsung is giving them 100% of app revenue. It is expected to be used in 11 European countries this year. Will the third quarter turn out to be a fluke, or is this really the beginning of the rise of Tizen?
source: StrategyAnalytics via
SamMobile