Report: Apple in last minute negotiations with record labels
26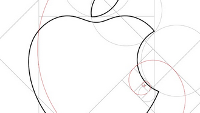 With Apple expected to unveil its streaming music service at WWDC next week, negotiations between Apple and the record labels are coming down to the wire. According to a report published by
Bloomberg
, the labels are asking for a larger slice of Apple's streaming revenues than the percentage of the top line they receive from Spotify.
The labels currently receive 55% of the $9.99 monthly fee that Spotify charges for its paid tier of service. According to the latest figures, 15 million of Spotify's 60 million listeners are paid members to the service. According to those familiar with the talks, the record companies want 60% of the revenue that Apple garners from its new service. Apple will reportedly
ask subscribers to pay a $10 monthly subscription fee
for
what is rumored to be called Apple Music
.
The companies that Apple is negotiating with include Warner, Universal and Sony. In addition to the new streaming service,
Apple will launch a new music app
that will work with iOS and Android. The app will offer behind the scenes videos and will give artists a free page that they can use to post free music and video.
With the decline in sales of downloaded music, streaming is expected to eventually surpass it. The key is getting more people to subscribe to a paid tier of service. We already mentioned how the lion's share of Spotify members use the ad-supported free level of service. The same holds true for the majority of Pandora's 79.2 monthly active listeners. While Apple is
rumored to be prepping a three month free trial
for its service, as well as a limited number of free songs, Spotify is said to be thinking about doing away with its free tier of service and offering a three month free trial instead.
If Apple can not come to terms with the labels in time, it
might have to delay the launch of the service
, or offer limited capabilities until a deal is reached with all three music providers.
WWDC kicks off on June 8th
in San Francisco.
source:
Bloomberg