Rumor: Apple's new music service will be called Apple Music
26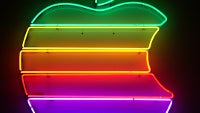 Apple continues to negotiate with artists and record labels for its streaming music service. According to industry sources, Apple will give artists their own page that they can use to post concert dates, photos, videos and samples of their songs. And artists will be allowed to cross-promote other artists. For example, if Marilyn Manson wants to, he can help try to get his fans to listen to Justin Bieber and vice versa. Users will be able to comment on posts from these artists and "like" them.
We should also point out that according to insiders familiar with Apple's plans, the name of its streaming music service will be
Apple Music
. Apple was
originally planning to unveil the new feature with iOS 8.4
, but we recently told you to expect a delay. Apple has had a hard time closing negotiations with the artists and record labels that will provide the music to be streamed. As a result, some sources say that
there won't be enough content for a June launch
. Others say that Apple is still aiming to launch the service next month.
The
Justice Department is believed to be looking at Apple
as the company has allegedly asked the record labels it is in talks with, to try to force Spotify to put an end to its ad-supported free tier of service. 75% of Spotify's subscribers are non-paying customers. Apple also is alleged to have promised Universal Music that it would reimburse it for lost royalties if it stops providing YouTube with music.
Despite its attempts to stop competitors from offering free music, speculation has Apple offering potential subscribers
a free trial lasting anywhere from one to three months
. After the trial period ends, one rumor has Apple charging subscribers $8 monthly, which would undercut the $10 a month that Spotify charges for its paid service.
source:
9to5Mac
via
Engadget
Recommended Stories