Apple's new streaming music service may not launch until after June
10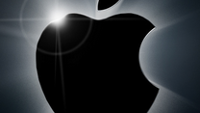 Apple's new streaming music service
was supposed to be unveiled with the launch of iOS 8.4
. The New York Times previously said that Apple would be introducing the new service on June 8th. Not coincidentally, that is
the first date of this year's WWDC developer conference
in San Francisco.
But a publication more focused on the music industry, Billboard, says that Apple might not have enough deals in place with talent and labels by the expected June introduction. Without having a number of well known singers and songs to sell the public on when the music streaming service launches, Apple is mulling over the possibility of launching the service after June. One of the sources cited by Billboard says "
June won't be the release date. The deals aren't done
."
Earlier this week, we told you that the Justice Department is looking closely at Apple for
its attempts to get competitors like Spotify to stop offering a free tier of streaming music supported by ads
. Apple is doing this by asking the record labels it is negotiating with, to put pressure on Spotify to halt free music. Apple also reportedly told Universal Music that it would reimburse it for lost royalties if it stops providing music to YouTube.
While indications are that Apple might have to delay the opening of its new streaming music service, others believe that Apple might be able to get everything in place for next month. Another Billboard source says of Apple, "
If any company can pull it off, they can
." And another report published today says that Apple is still planning on launching the service next month, not only in the U.S., but in international markets as well.
Apple was apparently unable to get the music labels to give in on accepting a cut in royalty rates. While earlier rumors suggested that Apple would be undercutting the $10 a month that Spotify charges for its paid tier of service, it now appears that Apple will also be charging $10 a month for its streaming music service. Apple recently said that it will first offer a free trial period before it starts charging subscribers.
source:
Billboard
via
9to5Mac