Apple has plans to offer a free trial of its music streaming service?
36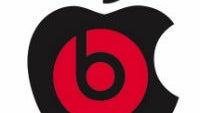 This past week, we told you that
Apple has drawn the attention of the Justice Department in the U.S.
While negotiating with record labels before its streaming music service launches, Apple has reportedly asked the record companies to put pressure on rival streamer Spotify to stop offering its free ad-supported tier of service. Since the labels hate Spotify's free tier, they are only too glad to help Apple in its quest. But asking for this favor smacks of price-fixing and some other illegalities that the DOJ could end up charging Apple with.
Of the 60 million subscribers to Spotify, only 15 million pay for the service. Spotify charges $10 a month for its ad-free option. But there is speculation that Apple plans on charging $8 a month for its streaming service, which would also include some tunes and artists exclusive to Apple. Ironically, despite Apple's hatred of Spotify's ad-supported free tier of music, there will be some options available to Apple users that will give them free access to Apple's streaming music service.
Apple allegedly plans on offering subscribers to its service a free trial of one to three months in length. Apple's negotiations with the labels will determine how many months of free streaming Apple will offer. Apple is also believed to be considering a way to allow consumers to sample some songs without subscribing to the service. But Apple doesn't really want to give away music for free. If it did, why would it be trying so hard to get Spotify to end its free tier? Apple has also reportedly offered to reimburse Universal Music for lost royalties if the latter stops providing music to YouTube.
Apple has $180 billion in cash which allows it the luxury to experiment with pricing for its streaming music service. Spotify is also flush, having recently raised $350 million at a valuation of $8 billion. Apple was expected to
unveil its new streaming music service next month at WWDC, with the release of iOS 8.4
. However, negotiations with the labels are not moving along as fast as Apple would have hoped, which means that the tech titan
might not have enough content to launch the service next month
as planned.
source:
re/code
via
Engadget