Remember when the Motorola DROID Bionic wowed everyone at CES?
15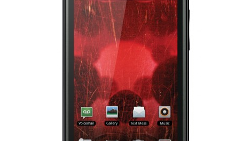 As CES 2017 is about to kick off, you might recall CES 2011. That was the year when one phone above others caught the attention of attendees, the media (including us) and consumers. That phone was the Motorola DROID Bionic. And while a DROID Bionic model eventually was launched, the version of the phone that captured everyone's fancy at CES was deemed impossible for Motorola to manufacture and was never made.
Let's go back to the start. It was January 5th and CES 2011 was underway in Las Vegas.
Motorola had unveiled the DROID Bionic
, featuring a 4.3-inch display with a 540 x 960 qHD resolution. A dual-core 1GHz CPU was powering the device. At the time, this was considered to be a rather zippy CPU. 512MB of DDR2 RAM was supposed to keep the handset running smoothly, and a front-facing camera was available for video chats (the word selfie had not yet been invented). An 8MP camera adorned the back of the phone. A 1930mAh replaceable battery was inside, and Android 2.2 was pre-installed. This would be one of the first of Verizon's phones to work on the carrier's 4G LTE network.
With the DROID Bionic becoming the belle of the ball, the day after its introduction we were able to spend some time with the device which you can read about on when you
take a look at our Hands-on experience with the phone
. The phone was expected to launch at the beginning of the second quarter. But shocking news was announced in April
when Motorola killed the version of the DROID Bionic seen at CES
(which was called Etna). To replace it, Motorola would launch a different version of the DROID Bionic called Targa. Apparently, the Etna version of the Bionic continued to fail internal tests at Motorola,
mostly dealing with power management
. In other words, the unit would overheat constantly.
The DROID Bionic was supposed to launch in August,
but that was put off a month
. Finally, there were signs that the phone would be launching soon.
The DROID DOES website revealed an AR contest
where entrants would try to snag AR Bionics using the rear camera on their current phone. The DROID Bionic was soon spotted at a NY Mets game and
in a Best Buy ad
. Finally,
an advertisement for the phone hit the television networks
.
On September 8th, 2011, approximately 8 months after CES 2011 ended, the DROID Bionic finally launched. It wasn't the model that Motorola originally displayed at the trade show. Was it worth the wait? A few days after the phone launched,
we gave you our take on the answer to that question
.