Red Nexus 5 coming on February 4th?
9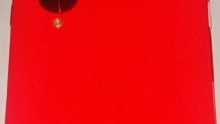 A leaked screenshot of Sprint's internal Playbook reveals that the red version of the
Nexus 5
will be launched on February 4th. Nothing is official yet, and this is a story that has had many twists and turns including
a questionable video that coincidentally leaked
just before
we saw images of the red Nexus 5
, including the retail packaging.
Thanks to the leak, we can say that we are less than a week away from seeing a third color option for buyers of the Nexus 5. Besides Black, white, and now possibly red, we could also see a yellow variant coming soon as well. The red Nexus 5 will be available from the Google Play Store, and the Sprint document was explaining to reps how to activate the device so it can connect with the Sprint network.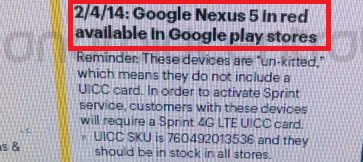 Leaked internal Sprint document reveals February 4th launch of red Nexus 5
source:
AndroidCentral