Record $34 billion bid in U.S. wireless auction
8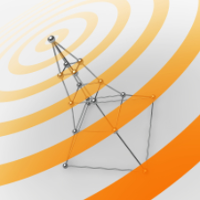 An auction of wireless spectrum in the U.S. has so far brought in a record $34 billion in bids. Most analysts expected the auction to bring in less than half of that amount, and the auction is actually still continuing. With Americans using their phones and tablets to view streaming movies, television shows and YouTube videos, carriers have been seeking spectrum to keep up with customers' demands.
The reason why analysts weren't expecting too much from this auction, is the wireless industry's focus on another auction of spectrum now owned by television broadcasters. This auction was originally scheduled to be held this year, but now has been pushed back twice. The first time,
it was delayed until 2015
. Now,
lawsuits are holding up the auction process, which has been delayed until 2016
. In addition, the FCC is hoping that a delay will lead more broadcasters to put their valuable airwaves up for bids.
Smaller carriers like T-Mobile have been fearful that the top two mobile operators in the states, Verizon and AT&T, will use their financial clout to bid high enough to prevent others from winning any spectrum. But earlier this year, FCC Chairman Tom Wheeler said that
the FCC was devising a way to limit the amount of spectrum one company could win
at the auction. A similar auction in 2008 brought in $19 billion, 80% of which came from Verizon and AT&T.
The airwaves being auctioned off (600MHz) are low band, which means that they travel farther and penetrate buildings better. Besides major U.S. carriers, we could see some money spent by Dish Networks. CEO Charles Ergen has wanted to turn Dish into a wireless operator for some time. Earlier this year, the satellite content provider
won some spectrum in an auction
, and has been
rumored to be working on a deal to buy T-Mobile
. Last year,
the company lost out to SoftBank in the battle to buy Sprint
.
source:
WSJ