FCC wireless spectrum auction pushed back to 2015
1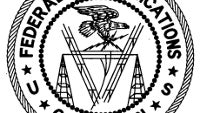 With the FCC still working on the rules and bidding structure of its wireless spectrum auction, it appears as though the auction will take place in 2015 instead of 2014 as originally planned. In addition, FCC Chairman Tom Wheeler wants to make sure that the agency's infrastructure can handle the process. Writing on the FCC's official blog, Wheeler said the FCC will be able to handle a successful auction in the middle of 2015.
The spectrum up for grabs is currently used for broadcast television and the FCC chief is talking about a new auction procedure that would use the FCC's own OS and software. And with the problems that the government is having with its healthcare website, Wheeler says that the FCC must make sure that it "
get(s) the enabling technology right
."
The television stations that currently own the spectrum will be offered money in return for the rights to their spectrum. The stations then will have the decision to share some airwaves with other television broadcasters, or leave the business entirely. The spectrum sold by the television broadcasters will be offered to wireless carriers like Verizon via an auction.
"I believe we can conduct a successful auction in the middle of 2015. To achieve that goal, there will be a number of important milestones along the way. The Task Force will provide more details about the timeline and milestones in a presentation at the January 2014 Commission meeting."
-Tom Wheeler, Chairman, FCC
But before Big Red starts writing out checks, Wheeler is trying to write the rules for the auction to help smaller carriers like T-Mobile have a shot at buying some low-frequency spectrum, which travels farther and also penetrates walls. Some public interest groups are worried that without a cap in place to limit the amount of low-frequency spectrum certain financially advantaged carriers can own, Verizon and AT&T will be able to whip out their wallets and add to their holdings of these airwaves.
source: FCC,
WashingtonPost
via
Engadget