FCC to limit amount of spectrum that companies can win in 2015 auction
13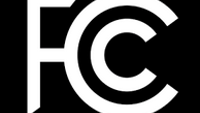 It looks like
the magic of T-Mobile might have trumped the lobbying dollars spent by Verizon and AT&T
. The latter two carriers were trying to get the FCC not to put any caps on the amount of spectrum that could be won by a mobile operator during next year's auction of spectrum by the FCC. T-Mobile and Sprint were trying to get the FCC to limit the amount of spectrum that could be won in order to prevent the top two U.S. operators from spending freely to buy as much spectrum as possible.
According to a report from
Bloomberg
, FCC chairman Tom Wheeler is planning on limiting the amount of spectrum any one company can purchase at the auction. The plan has been disseminated during non-public meetings. FCC commissioners will be voting on the plan next month.
The spectrum is being taken from television broadcasters and is being auctioned to mobile carriers to meet the skyrocketing demand for mobile spectrum. It will be the largest auction for the airwaves since 2008, when $19 billion in winning bids was accepted by the government. However, 80% of that money came from Verizon and AT&T, the nation's top two mobile carriers.
"All who want to participate in the auction will be able to bid. In order to assure coverage and competition in rural America it may be necessary to assure no one can monopolize the bidding."-Tom Wheeler, FCC Chairman
What makes this spectrum so valuable is the low band (600MHz) of the airwaves. This allows the signal to travel longer distances and more easily penetrate buildings.
source:
Bloomberg