RIM's new phones selling well, says analyst, its upcoming QNX handsets said to run Android apps
18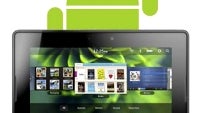 Mike Abramsky of RBC Capital Research has polled 40 stores to find out about the fate of
RIM's newly-launched phones with the BlackBerry 7 OS
, and found some positive results. The analyst believes that the good sell-through rates are induced by current BlackBerry owners looking to upgrade.
"
On the one hand, sell through of the Torch 2 at AT&T appears light, with no sell-outs (similarity with the existing Torch could explain why). On the other hand, sell through of the Bold 9930 and full touchscreen Torch 9850 at Sprint appears healthy, with 20% of stores sold out of the Bold 9930, reflecting its novelty/popularity
", he said yesterday.
With
67 million-strong subscriber base
, RIM has carved a pretty decent niche for itself, despite
the whirlwind of disruption Apple brought on since 2007
. The proof is in the pudding, though, so we'll wait for RIM's quarterly results to check the revenue numbers.
RIM's
upcoming QNX-powered phones
, however, are widely reported to have a killer feature, namely
the ability to run Android apps as well
, via the same
Android player that is promised to appear on the BlackBerry PlayBook
by the end of the year. RIM is allegedly already testing the player to fit the Android apps to the different screen sizes and resolutions of the new BlackBerry devices, but is declining any comments on the matter.
If the hundreds of thousands of Android apps grace RIM's new Blackberries in 2012, are you more likely to get one?
source:
FinancialPost
&
Bloomberg