Sprint launches BlackBerry Torch 9850 and Bold 9930 while AT&T releases BlackBerry Torch 9810
8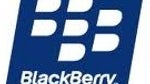 Between AT&T and Sprint,
all three of RIM's latest BlackBerry models will be launched today
. Over at AT&T, the sequel to the BlackBerry Torch 9800 is now available.
The BlackBerry Torch 9810
has the same vertical sliding form factor that reveals a portrait oriented QWERTY keyboard. The specs have been vastly improved including a doubling in processor speed to 1.2GHz of single-core power, with 768MB of RAM on board. The resolution on the 3.2 inch display is now 480 x 640 and there is a 5MP camera on the back, capturing video at 720p. The new BlackBerry 7 OS is installed which brings RIM's second gen WebKit browser with it. AT&T is offering the BlackBerry Torch 9810 for $49.99 with a signed 2-year contract and a minimum $15 a month data plan. The off-contract price is $449.99.
Meanwhile, Sprint is now launching the
BlackBerry Bold 9930
and the BlackBerry Torch 9850. The former is based on the form factor of the BlackBerry Bold 9000, but this time the phone is a touchscreen model as the 2.8 inch, 480 x 640 display can be navigated with your finger. The physical QWERTY keyboard underneath might just be the best put on any smartphone, and is 6% wider than the one on the Bold 9000. A 1.2GHz processor is under the hood along with 768MB of RAM and 8GB of memory that can be boosted with a microSD card. The 5MP camera on back has an LED flash and captures video at 720p. Once again, BlackBerry 7 OS is running the show which means that the BlackBerry Bold 9930 is equipped with a browser that is up there with mobile Safari and the stock Android browser. This is the thinnest 'Berry yet made and is RIM's flagship model until the
BlackBerry Colt ships early next year
. Originally rumored to be priced at $249.99 on contract as we
reported
, Sprint has put a price tag of $199.99 on the unit, with a signed 2-year pact.
The nation's third largest carrier is also launching the
BlackBerry Torch 9850
. This is an all-touchscreen model from RIM that is no way, shape or form will make you think of the screen-clicking BlackBerry Storm. At 3.7 inches with resolution of 480 x 800, the Torch 9850 offers the largest display to be found on a 'Berry at this time. Once again, we find a 1.2GHz single-core processor on board with 768MB of RAM. The handset is equipped with 8GB of internal memory that can be increased using the microSD slot on the phone. A 5MP camera on back takes video at 720p while BlackBerry 7 OS is pre-installed along with that new browser that is said to be 40% faster rendering sites than the software on BlackBerry 6 OS. Sprint will sell you one of these handsets for $149.99 as long as you put your John Hancock on the dotted line of a 2-year contract.
If you are a BlackBerry fan, or are impressed with the new trio of phones, you can check them out at your local AT&T (BlackBerry Torch 9810) or Sprint (BlackBerry Bold 9930, BlackBerry Torch 9850) store. BlackBerry 7 OS is a major step by RIM in the right direction, but is is enough to convert users of other platforms?
source: Crackberry (
1
), (
2
)