BlackBerry Colt to be a full touchscreen device with a dual-core processor and no LTE?
21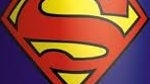 Now that RIM has released the BlackBerry Bold 9900/9930 and the BlackBerry Torch 9810/9850/9860,
all eyes are now turned toward the BlackBerry Colt
. As we
reported
, the Colt is expected to be the first of RIM's Superphones, powered by the QNX OS, and expected to be launched in Q1 of 2012.
So what can we expect to see on the BlackBerry Colt? According to Crackberry, the device will be a
full touchscreen device with no trackpad aboard
. This might be surprising to those whom expected the iconic BlackBerry keyboard to grace RIM's first Superphone, but remember that the goal here is for RIM to compete with the Apple iPhone and Android Superphones. And to that end, the BlackBerry Colt will have a dual-core processor under the hood. While the BlackBerry Torch 9850/9860 is equipped with a 3.7 inch screen-the largest in the history of BlackBerry-RIM is probably going to have to take the Colt over the 4 inch barrier to compete with all of those new Android models that are hitting the stores with a 4 inch screen or higher. According to Crackberry, the first RIM Superphone
will not support LTE
but will most likely launch on HSPA+.
RIM knows what is at stake here and certainly things have improved greatly from the launch of the BlackBerry Storm to the launch of the BlackBerry Torch 9850/9860. But RIM
still is a step behind
both the Apple iPhone and Android when it comes to specs and things like a front-facing camera absolutely needs to be on board the QNX flavored handsets. If RIM doesn't at least catch up to the competition with these phones, the gig might be up.
source:
Crackberry