President Obama wins re-election, will preside over BlackBerry 10 era
56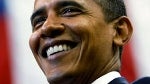 It was a hard fought campaign, but in the end the pundits had it right and
President Barack Obama
captured the 270 electoral votes needed to score his second four year term as President of the United States. More importantly, it keeps in the White House the first president who is associated with mobile devices like smartphones and tablets.
You might remember that the president was basically a walking ad for BlackBerry and was rarely seen without his beloved smartphone. Early in his first term when there was talk that he would have to give up his beloved 'Berry for a more secure phone, RIM gave Obama a special
BlackBerry 8830
World Edition with a
special app called SecureVoice
that was designed to work with the NSA. But the president has seemed to replace his once trusty BlackBerry with a tablet.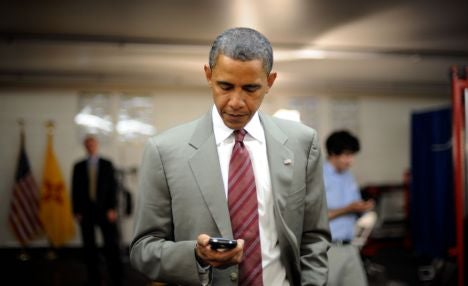 President Barack Obama and his once trusty BlackBerry
Lately, the President has been seen using an Apple iPad. We wonder if it is the
Apple iPad 2
given to him by
none other than the late Steve Jobs
who gave it to the president before the slate was launched,
most likely at a dinner the president attended with other high-tech stars
in Silicon Valley.
Now that the president has another four years to rule, he might be looking around for a new smartphone. in April 2011,
the president said that the White House needed cooler phone
s. Microsoft responded with a tweet saying that its Windows Phone 7 is a cool phone and offered to send him one. Considering that we've never seen a picture of Obama with such a device, we assume he never took Microsoft up on the offer. A month later, the
Feds replaced their BlackBerry devices with Android phones
.
Think about how far we've come in Obama's first four years. Android came from a miniscule market share to
ruling the smartphone land
, tablets have become a mainstream device and we now have 5 inch phablets available. High-end smartphones now are driven by quad-core processors with 2GB of RAM aboard. We can't even start to guess what the next four years will bring.
Perhaps
the president will give BlackBerry 10 a chance once it is launched
. It certainly won't be anything like the BlackBerry models that Obama used on his first presidential campaign and his early days in office and could be cool enough to satisfy the president's desire for such as smartphone.
source:
NYTimes