BlackBerry 10 delayed to Q1 of 2013, RIM loses $518 million in its latest quarter
18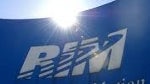 The end days of RIM could be upon us as the
Canadian manufacturer reported a loss of $518 million for the quarter ended June 2nd.
What takes this from bad news to a possible terminal diagnosis is the word that the one thing that RIM was counting on to turn things around, new handsets running the BlackBerry 10 OS,
have been delayed to the first quarter of 2013
. The company will continue to layoff workers.
RIM had revenue of $2.8 billion in the quarter, down 33% from the $4.2 billion it reported sequentially last quarter. The GAAP net loss of $518 million for the three month period is a company record for futility and a sharp rise from the $125 million loss RIM had in the prior quarter. Year-over-year, RIM had a $1 billion turn around dropping to that $518 million loss after posting a $695 million profit in the same quarter last year. The number of BlackBerry subscribers actually rose in the quarter to 78 million. All regions
except for North America
are showing growth. While far behind the App Store, Google Play Store and Windows Phone Marketplace, BlackBerry App World has 89,000 apps on its shelves according to RIM.
Wall Street had expected RIM to report $3.07 billion in sales and a loss of 4 cents a share for the quarter. Instead, RIM reported revenue of $2.81 billion and a loss of 37 cents a share. Last year, RIM had a profit of $1.33 a share. The company expects an operating loss in the current quarter. CEO Thorsten Heins says he is delaying the release of the new BlackBerry 10 smartphone because it is
not yet ready to meet his exacting standards
.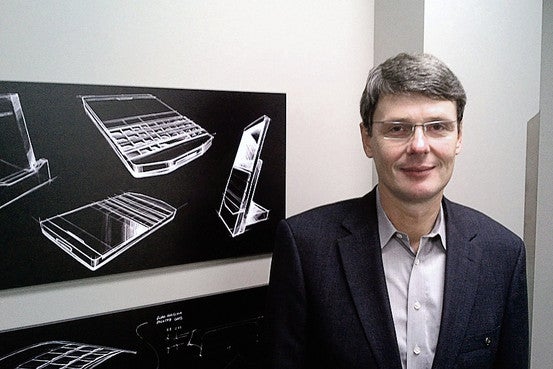 RIM CEO Thorsten Heins
Part of the problem is that
the company's margins are shrinking rapidly
. RIM had gross margins of 28% in the recently ended quarter compared with 43.9% the same time last year. But the financials are in the past. RIM executives say they are focused on BlackBerry 10 and the company
recently played some teasers showing the platform
to those attending BlackBerry World. Images recently leaked
showed two separate series for BB10 handsets
. The L series uses a virtual QWERTY keyboard and was expected to be released in September. The other is the N series, a BlackBerry Bold-esque model with the extremely capable physical QWERTY keyboard.that was expected in Q1 of 2013.
RIM's Cost Optimization and Resource Efficiency (CORE) program is trying to save the company $1 billion by the end of fiscal 2013.Part of the savings will come from a layoff of 5,000 workers before the end of fiscal 2013. Other cost savings will come from reducing layers of management, streamlining the supply chain, and focusing in areas where the company remains strong. The stock closed at $9.13 before the earnings announcement. After the announcement,
shares were bid at $7.84 and offered at $7.87
.
sources:
electronista