Poll: should Sony really be announcing a new flagship this September?
27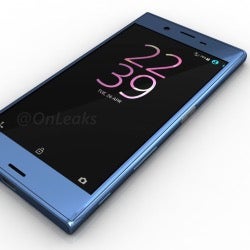 A couple of months ago, Sony's latest flagship, the "re-imagined"
Xperia X Performance
, hit store shelves. Unfortunately, it
wasn't the hit
that Sony probably hoped it would be, and it doesn't feel like the company changed many concepts around, when comparing it to the
now discontinued
Xperia Z line.
Now, we are getting rumors that the company is getting ready to announce yet another top-tier heavy-hitter - an
Xperia XR
. Sony is holding an event at the very start of this year's IFA trade show and the rumor mill says this is the time when it will reveal the new heavy-hitting Xperia.
Now, the manufacturer is no stranger to the concept of refreshing its flagship line a bit too often. With the Xperia Z handsets, it used to aim for 6-month release cycles. Though that proved to be a losing strategy pretty fast, and we were sort of inclined to believe that one of the things that was to be re-imagined with the new Xperia X phones is the lifecycle of each generation.
Of course, we still don't know for a fact if the rumored Xperia XR is a flagship or not, but if it were - do you think that'd be a smart move on Sony's part?