PhoneArena Awards 2013: Best cameraphones
99+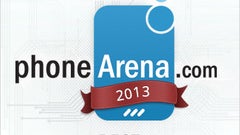 Gone are the days when phones were good only for making calls and sending text messages. Today's top models can give us driving directions, play movies, run complex applications, and most importantly, capture photos and videos. In fact, cameraphones have evolved so much that many people don't bother carrying a dedicated point-and-shoot camera with them anymore, relying solely on their mobile device for snapping shots. That's why we absolutely had to include a category in our PhoneArena Awards dedicated to the year's best cameraphones. Ladies and gents, we give you our favorites – the Nokia Lumia 1020, the Samsung Galaxy Note 3, and the Apple iPhone 5s.
Nokia Lumia 1020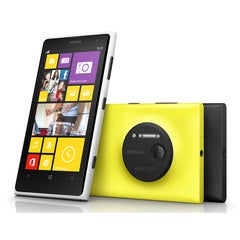 Hardly a surprise, the
Nokia Lumia 1020
gets a prime spot on our list of honored cameraphones. And why wouldn't it? Thanks to its outstanding 41MP camera – a notable technological achievement on its own – the handset is capable of capturing images of unsurpassed detail and clarity, as we've proven numerous times already with our camera comparisons. And that's not only because of the sensor's high megapixel count. The optical image stabilization takes a key part in the image-capturing process as well, keeping the frame steady thus reducing motion blur. Videos look beautiful as well, enhanced by the option to get closer to the action with the Lumia 1020's 4x lossless zoom. A perk worth mentioning is the bright xenon flash on the smartphone's back, helping out when taking low-light shots. Last but not least, there's the Nokia Camera application enabling the photographer to take full control over the image with its manual controls. Simply put, the Nokia Lumia 1020 might very well be regarded as the ultimate cameraphone of 2013 and we can't wait to see what Nokia has in stock to succeed it with next year.
Samsung Galaxy Note 3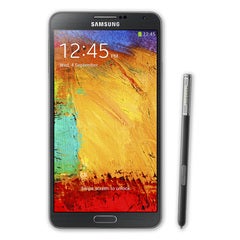 All of Samsung's recent high-end devices have been outfitted with very capable cameras, and the Galaxy Note 3 is no exception. In fact, it is definitely one of the best shooters out there, striking a good balance between image and video quality, shooting speed, ease of use, and manual control over the image. Plus, its rich feature set includes 4K video recording and 120fps slo-mos – modes that the very few other smartphones can offer. Quality-wise, photos taken with the Note 3 are almost always excellent, low on noise and high on details. Even at night – a case where many smartphone cameras disappoint – the Note 3 still manages to snap a pretty photo. All in all, the Samsung Galaxy Note 3 is a phone well worthy of being on today's list.
iPhone 5s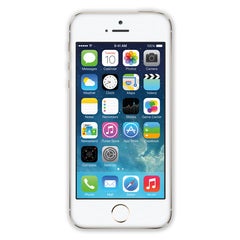 Yup, the
iPhone 5s
gets a mention as well! Why is that? Well, just think about it. On one hand, we know that there are better cameras with more megapixels and fancy features like optical image stabilization and the likes. But on the other hand, the iPhone remains one of the fastest and easiest to use cameras in existence. You just aim, shoot, and let the phone take care of the rest! More often than not, its photos would look great despite having a resolution of "only" 8 megapixels. Besides, the camera on the 5s got a welcome upgrade this year, allowing it to take better low-light shots with its larger sensor and improved LED flash. To wrap it up, if you're looking for an easy to use camera that excels in a wide variety of conditions, look no further than the iPhone 5s.
Recommended Stories