PhoneArena Awards 2013: Best tablets
62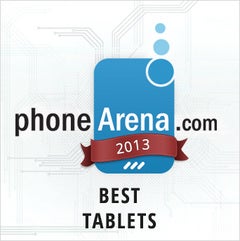 Tablets have come a long way, haven't they? Once regarded as little more than a rich man's toy, they are now more popular than ever, with millions of people worldwide relying on one for their mobile computing needs. They have become more affordable, more powerful, and much more useful thanks to the increasing number of apps built specifically for tablet use. But of course, not all tablets are made equal, and it is our duty to keep our users informed as to which slates are truly worthy of attention. That is why today we'll be taking a look at the very best tablets of 2013. Ladies and gentlemen, we give you the iPad Air, the Google Nexus 7, and the LG G Pad 8.3.
iPad Air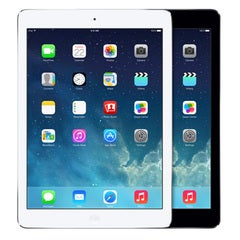 The iPad Air isn't just an amazing tablet. It is an engineering masterpiece – thin and long-lasting; powerful and beautiful. Seriously, it must have taken a lot of effort on Apple's side to create a full-sized slate so slim and light without sacrificing either its battery life or its performance. Speaking of performance, the iPad Air is quite a beast, delivering the silky-smooth user experience we've come to expect out of a contemporary tablet. Sure, we know that Apple's tablet doesn't come cheap, but even with its starting price of $499, the iPad Air is still worth picking.
Google Nexus 7 (2013)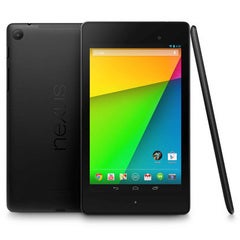 The 2013 edition Google Nexus 7 tablet is neither the most affordable, nor the most powerful Android slate in existence. It can't be regarded as a beauty queen either. However, with a tempting starting price of just $230, Google's 7-incher is the ultimate value-for-money tablet you can possibly find. And it is an awesome device as a whole, packing an eye-pleasing, pixel-packed display and a decently-performing quad-core processor. What's more, the 2013 Google Nexus 7 is among the few tablets that let you enjoy Android in its purest and most up-to-date form, always treated to timely updates.
LG G Pad 8.3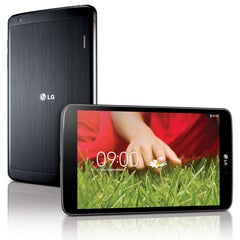 After being absent from the tablet scene for well over a year, LG made a comeback with the G Pad 8.3 – an amazing slate packing tons of potential in a compact, premium body. It is a device capable of grabbing the attention of both geeks and mainstream consumers thanks to its powerful hardware, gorgeous display, and beautiful design. And if that's not enough, the LG G Pad 8.3 is surprisingly affordable considering what it has to offer. LG's 8.3-inch slate can be found online retailing for under $350, which is quite a good deal for such a well-made device.