PhoneArena Awards 2013: Best phablets
73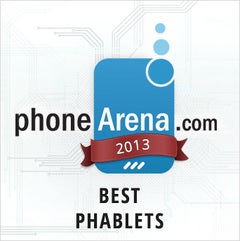 Remember when the very first Samsung Galaxy Note hit the shelves? It was ridiculed by many for its sheer size, but eventually, the handset did turn out to be a winner for its maker. In fact, it is the smartphone responsible for the advent of a new category of phones – phablets, as they are commonly being referred to. And quite a few of them saw the light of day in 2013. Most of the major smartphone manufacturers already have at least one phablet in their portfolios, with more to surely come in the foreseeable future. Having that in mind, it makes sense having a category dedicated to phablets in this year's PhoneArena Awards. Well, here it is! We give you our favorite phablets from 2013 – the Samsung Galaxy Note 3, the Nokia Lumia 1520, and the Sony Xperia Z Ultra.
Samsung Galaxy Note 3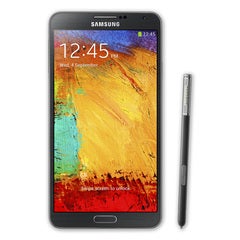 Samsung kickstarted the rise of the phablet category with its highly successful Galaxy Note handsets, and the third Galaxy Note smartphone is arguably the best member in the class. All that a phablet user may ever need, the Galaxy Note 3 delivers in a pretty package with a ribbon on it. It is a device that simply has it all: from the large, high-res display, powerful hardware, and capable camera to the rich array of software features, multitasking modes, and extra apps the user experience is complemented by. And to top it all off, the S Pen stylus is always at your disposal in times when hand-written input is required.
Nokia Lumia 1520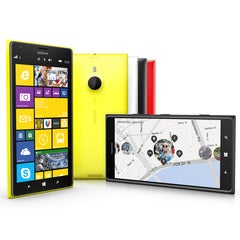 While Nokia is but a newcomer to the phablet party, overlooking its Lumia 1520 would be a serious mistake. It is a rock-solid device – the most powerful Windows Phone specimen in existence, for that matter, packing nothing but top-of-the-line hardware inside its slender polycarbonate body. But specs aren't all that make this gorgeous handset stand out. The launch of Nokia's first phone of this caliber goes to show that the phablet territory isn't an Android-exclusive zone. It proves that there's room for Windows Phone based phablets as well, and that the Android competition now has something it should really be worried about.
Sony Xperia Z Ultra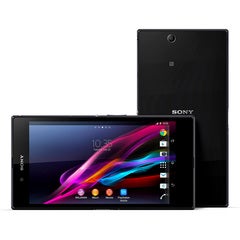 The Sony Xperia Z Ultra isn't just a phablet. It is an engineering marvel that has so much to stand out with. It instantly managed to grab our attention with its OmniBalance design. Simply put, the Z Ultra is beautiful – thin and crafted out of materials that make interacting with the device a pleasure. And yes, as other high-ends by Sony, the Z Ultra is a water-resistant handset, protected against dust and water damage. Specs-wise, there's little we can complain about. Sony has equipped the Z Ultra with a mighty processor and lots of RAM, ranking it among the most capable Android smartphone out there.