OnePlus walks back an important claim about a OnePlus 7 Pro feature
22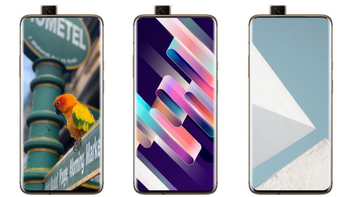 Here's the situation. OnePlus said in the marketing material and official spec sheets it distributed that the
OnePlus 7
Pro features a 3x optical zoom. It is still listed that way on the company's website. But as it turns out, that figure was a bit incorrect. The phone actually offers 2.2x optical zoom with the remainder covered by cropping. The post on Reddit even proves mathematically why this is true. And if you have a OnePlus
7 Pro
, you can prove it to yourself. First, you have to understand that the telephoto lens is used for portrait mode. You can prove this in a brightly lit room by blocking the bottom camera on the back of the handset with your finger. Move the zoom slider from 1x to 3x, which will let you see when the zoom feature kicks in. Switch to portrait mode and it should still be blocked by your finger. This will confirm that the portrait mode uses the telephoto lens.
Next, take a photo using the 3x optical zoom in the Main camera mode. Switch to portrait mode and you'll see that the Field of View (FoV) is wider and the image is not as zoomed in. Since both the Main mode and portrait mode have access to the telephoto lens, it means that the picture you snapped in Main mode was cropped to create a 3x zoom. No, it is not a digital zoom, so there is a sliver of truth, but just a sliver. After all, 2.2x optical zoom is closer to 2x than 3x.
This isn't the first time there have been questions about the zoom on a OnePlus phone

OnePlus did issue a statement about the optical zoom on the OnePlus 7 Pro. In the statement (found directly below), you'll notice that the company refers to the feature as 3x zoom and not 3x optical zoom. And that is true. With the cropping, there is a 3x zoom effect and as OnePlus points out, there is no "loss of detail." The company adds that the 3x zoom "delivers the advertised lossless 8 megapixels images."

"The OnePlus 7 Pro has 3x zoom with no digital zoom or loss of detail. The telephoto camera serves two main purposes: 3x zoom and portrait mode photography. It will switch the field of view depending on the camera mode. With 3x zoom, the telephoto camera delivers the advertised lossless 8 megapixels images. Portrait mode utilizes all 13 megapixels from the sensor in the telephoto camera."-OnePlus
This isn't the first time that there have been questions about the zoom capabilities on a OnePlus phone. Back in 2017, the company marketed the
OnePlus 5
as being equipped with a 2x zoom. But with Apple delivering 2x optical zoom on the
iPhone 7 Plus
, there was confusion in the media over whether the
OnePlus 5
also had the same feature. Eventually, OnePlus co-founder Carl Pei
confirmed with a tweet that OnePlus was claiming 2x lossless zoom
, not 2x optical zoom. The phone did offer 1.6x optical zoom and used SmartCapture multiframe technology for the remaining .4x zoom effect.
The difference this time is that OnePlus did claim that the OnePlus 7 Pro features 3x optical zoom. In fact, it still does on the company's website. And per its statement, that apparently is not true.