Disclaimer: OnePlus 5's telephoto lens doesn't do 2x optical zoom
46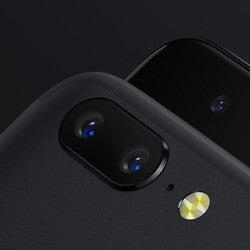 The
OnePlus 5
has launched and, aside from a lot of hype and long, long lines at the pop-up events around the world, the phone's early days have also been a bit... bumpy. First, there was the controversy with the handset's actual design, being incredibly reminiscent of
you-know-who
. Then, the whole
"benchmark cheating" ordeal
. Now, there seems to be a bit of confusion around the telephoto lens' zooming capabilities.
See, OnePlus markets it as a 2x zoom and the camera app reiterates this with a neat 1x / 2x insta-switching zoom button. Since that's how the setup on the telephoto-equipped
iPhone 7 Plus
works, it's easy to assume that the OnePlus secondary lens also zooms at twice the distance.
However, it turns out that the telephoto lens on the
OnePlus 5
is actually only capable of giving you a 1.6x optical zoom. To get to 2x, OnePlus employ the good old digital method. This has been confirmed by co-founder Carl Pei, who claims that the zoom is "lossless" and is achieved thanks to the company's SmartCapture multiframe technology, though, further specifics are yet to pop up.
It's unclear why the company chose to go this route and creates a bit of a confusion — why add a 2x jump in the camera app if you won't be able to enhance that much? Of course, we will hold judgement until we've put the phone through its paces in our full upcoming review.
Optical zoom is at 1.6x, the remaining 0.4x is realized through SmartCapture multiframe technology.

— Carl Pei (@getpeid) June 21, 2017
OnePlus 5 - all the official images