The Galaxy S11 design? Look no further than Note 10's Premium Hole Display
17
This article may contain personal views and opinion from the author.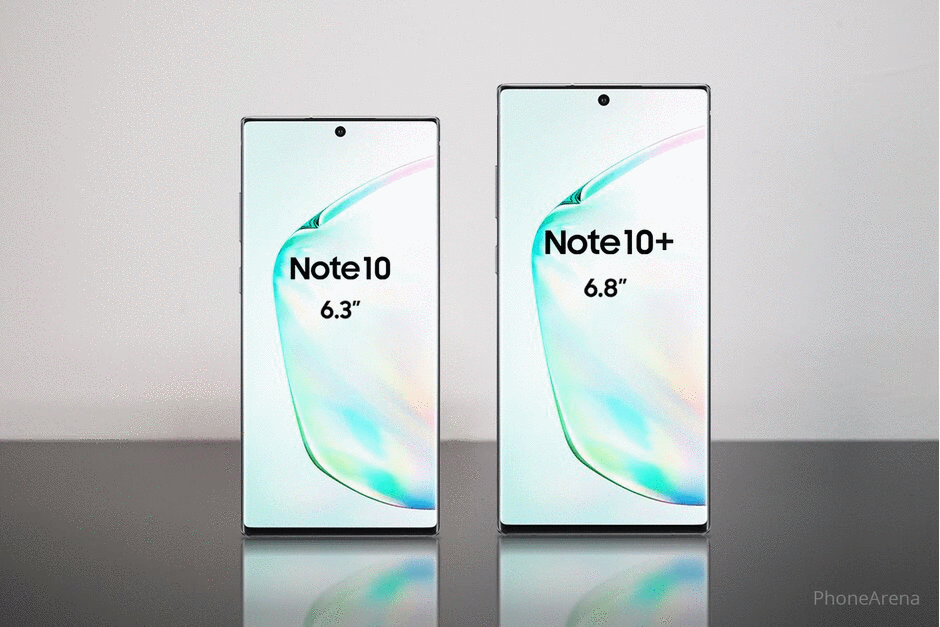 By now, we can make an educated guess what will the
Galaxy S11
specs entail. A
Snapdragon 865 chipset
and the new 9-series Exynos 9825, both made with a
7nm EUV method
, or perhaps Samsung will surprise us with a
5nm EUV process
and
5G modem integration
on the Exynos side.
Add
LPDDR5
RAM to that bowl of ramen, and top it off with cameras that will be a significant upgrade over the
S10
and
Note 10
, perhaps adding Samsung's
homebrew periscope zoom
tech to the mix.
The big unknown, however, is the design concept that Samsung will succumb to for the S11. 2020 will be a "tock" year for Samsung, as it already introduced a brand new,
Infinity-O
hole-in-display design this year with the S10 family. The "tick-tock" design cycle that Apple introduced with its bi-annual "s" marks after the iPhone number is still going strong, and next year will be a "tick" one there, so it will introduce a
brand new design
paradigm for the
iPhone 12
.
On one hand, Samsung can't afford to sit still with an already-seen design which, punch-hole innovation aside, as it's still a derivative of the Infinity display line that debuted way back. On the other, Samsung is ahead of the notch-y iPhone in the "all-screen" handset design department already, so it can afford to issue a refined Infinity variation and still look svelte and modern next to the purported 2020 iPhones.
So, what would a nice design paradigm compromise be for the Galaxy S11? Well, look no further than the Premium Hole Display of the newly-minted Note 10/10+, and we'll explain why. Back in July, a cryptic memo from IceUniverse, a leakster that pairs crowdsourced info with Samsung insides, tipped that the S11 would employ a refined Note 10 design:


Someone asked about the Galaxy S11, there are four things that can be confirmed:
1. Codename "Picasso"
2. The camera has a substantial upgrade
3.Based on Android Q One UI 2.x
4.Hole in display is smaller than Note10
Other than that, it is unknown.

— Ice universe (@UniverseIce) 29 юли 2019 г.
Logically enough, the S11 wouldn't just be a "Note 10 without the S Pen." Just like Apple will reportedly use its "tock" iPhone 11 cycle this year to patch things up with a camera leap, a fine upgrade in the camera department of the S11 can be reasonably expected, and that goes for the selfie-taker, too.
Galaxy S11 won't just be 'Note 10 without S Pen'
While
under-display cameras
aren't going to be ready for prime time next year, and could be made completely obsolete as a concept by rotating camera phones like the
Galaxy A80
, or dual-display ones like the new
Nubia Z20
, we'd wager to guess that the good ol' selfie shooter will still be present on the S11. In a hole, just smaller, hinting at a new sensor/lens combo to match the upgraded rear camera.
Samsung's recent strategy is to experiment with the midrange A-series first, rather than take risks with its bread-and-butter Galaxy S- or Note lines that have to be produced in millions of units with utmost precision to justify their price tags. Long story short, we can reasonably expect that the Galaxy S11 and the eventual S11+ won't stray away from the Note 10 and 10+ designs too much, which is a great thing, as those last two are strutting their stuff with
record screen-to-body ratios
for their class.
Moreover, the lack of an S Pen would allow Samsung to fit similar batteries in the S11 pack, despite the eventually shorter screen diagonals, and there will even be place left for the rumored periscope zoom kit. If we had to make an educated guess about the size of the Premium Hole Display on the S11 and S11+, we'd peg them at their predecessors' diagonals which with the more refined Note 10 design would mean incredibly compact for the screen panels devices.
What about an eventual S11e, you ask? Well, that one shouldn't be too far out of this here
Juno concept
below - just like the cheapest member of the S10 trio has a cruder Infinity-O design, the S11e bezels could very well take this Semi-premium Hole Display hint here. What do you think?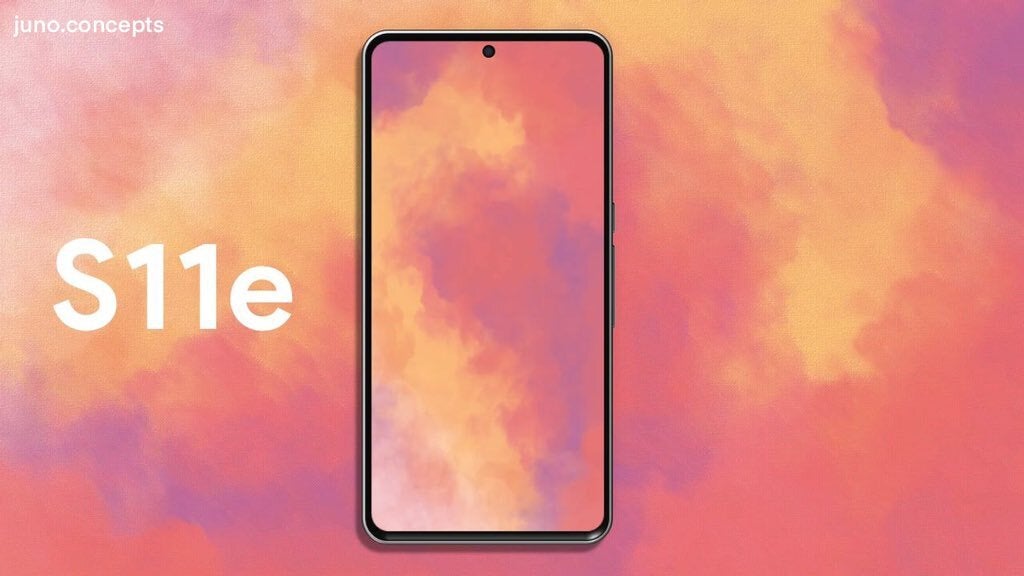 Galaxy S11e with Premium Hole Display design by Juno Concepts