Snapdragon 865 preview: what to expect from the beast that will power 2020 flagships
9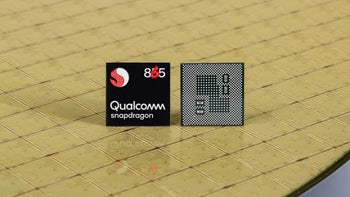 As the dust settles after the first wave of 2019 smartphone releases and we're sliding into the summer lull, many of us start to wonder what next year's devices will bring us. For better or worse, most smartphones these days rarely surprise us with unexpected features. And if there's one thing that's certain about 2020 flagships, it's that most of them, on the Android side at least, will be powered by Qualcomm's next top-tier chip -- the Snapdragon 865.
Despite the official announcement being a few months away, there's already enough information for a preliminary look at the upcoming high-end mobile platform.
Will it usher in a new era of mobile computing or just bring us the annual performance increase? Well, from what we know so far, there will be a little bit of both. Some truly next-gen stuff mixed with the power gains we've come to expect. Let's take a deeper look!
A refresh, but a meaningful one
Last year, we saw mobile chips drop from 10nm to 7nm architecture and the Snapdragon 855 was no exception. This year, however, there will be no shrinking in transistor size, instead, the change we'll see will be in production processes. The Snapdragon 865 is rumored to be manufactured using Samsung's EUV (extreme ultra-violet) technology instead of TSMC's current 7nm process, that's being used for the 855. Qualcomm went for TSMC for the production of their previous chip because the company had large-scale 7nm manufacturing capabilities earlier, but now that Samsung is back in the game with its superior technology, the switch is a no-brainer. It will affect not only the efficiency of the production lines but will also have a noticeable effect on the way the new chip performs.
EUV promises 20 to 30% performance increase and between 30 and 50% improvement in power consumption. Those numbers align with the overall expectations regarding the Snapdragon 865. The boost will also come from the use of Arm's next-generation CPU core design: the Cortex-A77. According to Arm, the A77 offers a 20% performance improvement over the Cortex-A76, which is the base for four of the eight Snapdragon 855 CPU cores.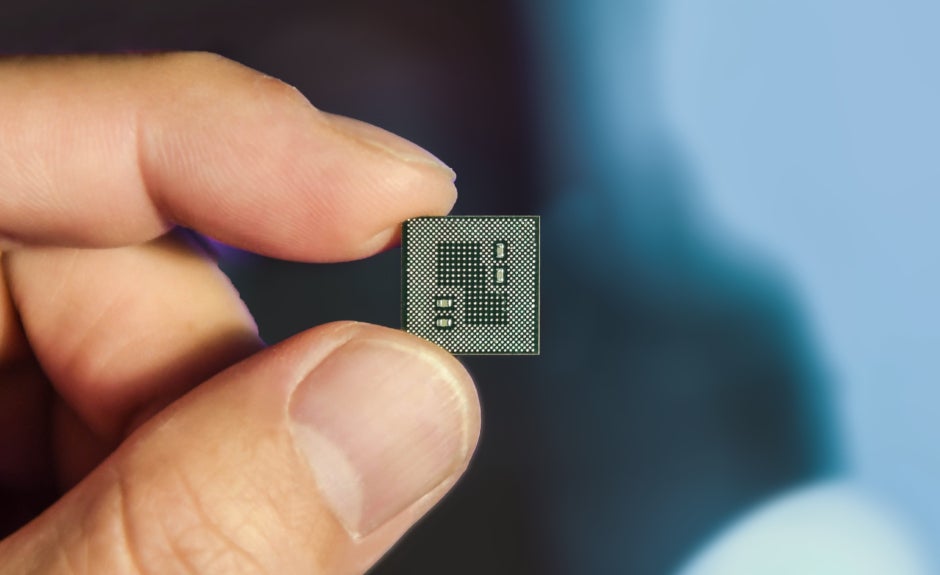 The Snapdragon 855 in all of its tiny glory
Just like its predecessor, the Cortex-A77 core is designed to be easily combined with Cortex-A55 cores that can handle the less demanding tasks. Of course, Qualcomm will put its twist on the Cortex cores and create its own Kryo cores for the new chipset. This means that the Snapdragon 865 CPU will likely have a very similar composition to that of the current top dog: 1 higher-clocked Kryo core based on the Cortex-A77, 3 lower clocked Kryo cores based on the same design and 4 Kryo cores based on the Cortex-A55.
Update:
Latest leaks confirm the configuration with exact speeds: High-speed A77 core at 2.84GHz, three A77 cores at 2.42GHz and four A55 cores at 1.8GHz. On the GPU side: Adreno 650 at 587MHz.
These are the type of changes we see every year, along with similar percentages in performance and battery life bumps, but here's something we don't get often:


The Snapdragon 865 to come with support for DDR5 RAM

We only get to switch between different generations of DDR memory once every few years, which makes every upgrade a big deal. And that's the case with LPDDR5 as well. Compared to the currently used LPDDR4x that has transfer speeds of up to 4,266 Mbps, LPDDR5 will bump that number to 6,400Mbps, an increase of 50%!

This will affect pretty much every aspect of your phone's performance: it will make opening large files and heavy apps quicker; games will run smoother; multitasking and switching between apps will be faster as well. Even your camera will benefit from the faster RAM as computational photography uses the phone's hardware resources quite heavily and complex shots like those using Night Mode will be quicker to make.

Combined with the faster UFS 3.0 storage LPDDR5 RAM will result in noticeably better user experience and can even overshadow the gains from the new CPU.


And support for yet another HDR standard

Little is known about the GPU that will be paired with the CPU within the Snapdragon 865, but it's safe to say it will be called the Adreno 650 and will bring even better gaming performance and other graphical goodies. What's more interesting, however, is that Qualcomm is adding support for HDR10+, but that's not the HDR10+ the current chip is already supporting. The company is introducing its own standard for HDR video and to make things even more confusing, it's naming it the same as Samsung's existing HDR10+ standard. Hopefully, by the time the new chip is released, we'll have more clarity about the differences between the two and why Qualcomm decided to develop its own technology when HDR10+ is a royalty-free and open to use by any company.


To 5G or not to 5G, that is the question

5G is the talk of the town and while carrier coverage is still so sparse it's of no real use, by mid-late 2020 things should have progressed enough that more people will consider buying a 5G capable phone. Current rumors suggest that to cater to that expanding market as well, Qualcomm is preparing two versions of the Snapdragon 865.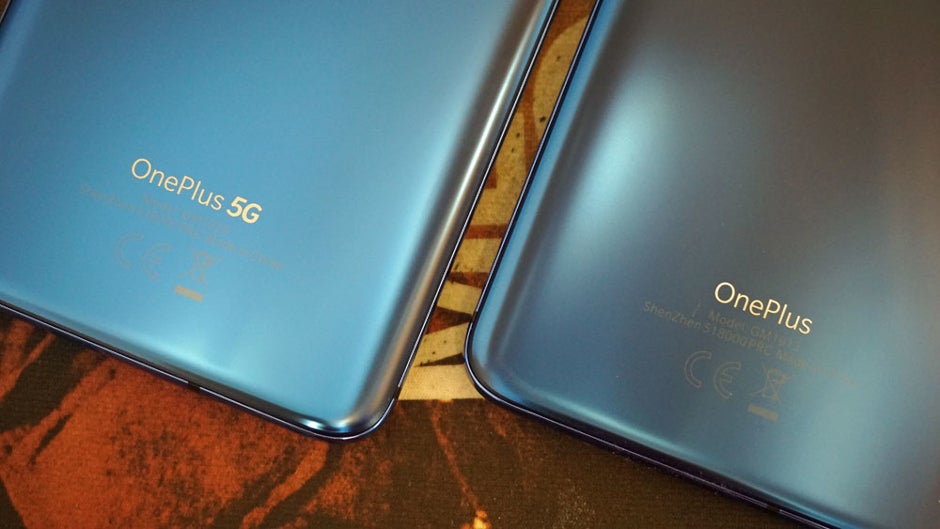 We'll probably see even more 5G/non-5G lineups next year, image by TechRadar
One of them will have an integrated 5G modem, an important step towards the wider implementation of the technology within smartphones. Currently, the Snapdragon X50 5G modem is a separate chip, which takes up valuable space within the phone and isn't as efficient as an integrated one would be. The second-generation 5G modem, the Snapdragon X55, will apparently be a big leap forward and shrink in size enough to fit on the main chip. This is the next step on the road of 5G becoming a standard flagship feature, but until most countries have viable 5G networks, it will remain an extra that's not useful in every market.
Which is why the Snapdragon 865 will also be available without the 5G modem and likely at a reduced price for manufacturers. So far there are no hints about any other differences between the two variants, but as the release nears we'll surely get additional details. Surely, though, the 5G model will be more power-hungry and might come with further requirements to suit its extra capabilities, such as the need for 5G antennas.
Release date and first phones to get the Snapdragon 865
If previous years can be any indication (and they can), the new Qualcomm chip should be released around December 5, 2019. As usual, that means we won't see the first phones that will carry it before early 2020. Samsung's Galaxy S11 flagships will likely be some of the first smartphones to be released with the new chip, as they usually premiere towards the end of February. After that, the floodgates will open and it won't be long before we have a rich lineup of Snapdragon 865 devices to choose from.
Recommended Stories