Nokia says it's aware of problems coming from 1308 update; update is halted and a fix is coming
22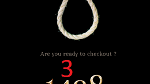 Last week, we told you about a number of
Nokia Lumia 920
owners
who were having problems with maintaining connectivity with their carrier after receiving firmware update 1308
. Like the similarly named 1408 movie about a haunted hotel room, 1308 has been a horror show for Nokia Lumia 920 users, some of whom have seen their handset cycle through 4G, 3G, EDGE and no connectivity all within the space of a few hours.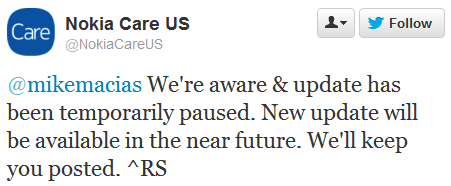 Nokia is working on a fix for the problem
Nokia Care has sent out a tweet stating that the 1308 update has been "paused" and a new update will be
coming soon
. For Nokia Lumia 920 owners who used to be so content with the 4G connectivity on their phones, they now have to be reminded of the OG
Apple iPhone
during the days when the iconic smartphone ran on EDGE.
Thankfully for those with the crippled Windows Phone 8 flagship model, the powers that be are aware of the problem which is the most important step. Now, it is just a matter of hoping that the next update to repair the problem comes soon and doesn't leave another problem in its wake. More than
70%
of those Nokia Lumia 920 owners polled by
Windows Phone Central
were experiencing these connectivity problems following the 1308 update, so the problem is obviously widespread enough to get Nokia's best men on the job.
source:
WPCentral