Update causing connectivity issues for the Nokia Lumia 920
17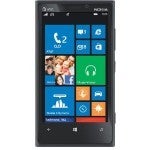 Recently, the
Nokia Lumia 920
received a firmware update, version 1308, but instead of bringing some improvements to the Windows Phone 8 flagship model, it has made matters worse. A thread on Reddit is filled with stories of Nokia Lumia 920 users who have had trouble maintaining a
connection to AT&T
. One upset owner explained how his phone goes through the entire range of connection possibilities, from LTE with full bars, to EDGE to no service to 4G. And this all takes place in just one spot. As one Nokia Lumia owner, whose phone has been running over EDGE pointedly stated, "
This can't be normal
."
And normal it isn't. Yes, the 1308 update added a new feature called
Storage Check
which was designed to help empty the temporary cache files in the "other" category
where native storage from the Nokia Lumia 920 and other models has been disappearing to. As we've seen recently with the Apple iPhone and the recent updates from iOS 6.1.1 to 6.1.3, sometimes correcting one problem opens the door to another. Just the other day, we explained how
iOS 6.1.3, which was sent out to correct a problem with the lock screen, has apparently been the cause of a battery drain
on some iPhone variants.
So now it is up to Nokia to quickly send out another update to fix this problem. After all, a smartphone without network connectivity isn't too much of a phone and is far from being smart.
source:
Reddit
via
WMPoweruser