Nokia quarrels with O2 about its Windows Phones marketing, hesitant to stock the first batch with the carrier
16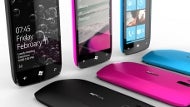 It looks like
the first Nokia Windows Phone might not be seeing the light of day in any O2 UK store
, since Nokia, reportedly pissed off at the carrier about the marketing metrics, could have withdrawn plans to offer the new lineup on O2.
Apparently Nokia has strict requirements about store displays, training, promotion and sales targets, something that
most Windows Phone manufacturers and Microsoft so far have been weak at
. O2 didn't want to ruin its warm relationship with Apple, though, and demanded that the new iPhone be prominent in its stores instead of the Nokia Windows Phones. O2's retail chief, however, had said he is not aware of such problems about stocking the first Nokia Windows Phone.
From the whole issue we can make two grand conclusions - first that Nokia will be going all-in marketing its Windows Phones, insofar as jeopardizing ties with carriers that don't comply with its requirements. Second -
those phones might be ready shortly after the launch of the next iPhone
, which is expected to be mid-October, after an event at the Cupertino campus next week unveiling it.
Recommended Stories